This pagoda-roofed birdcage-style cage would make a stylish addition to any bedroom. "The bed is a privilege, girl, not your right…" But doen't the luxurious stuffed leather kneeling-cushion send rather the wrong message to the cage's occupant? As an accessory, I think it's all wrong: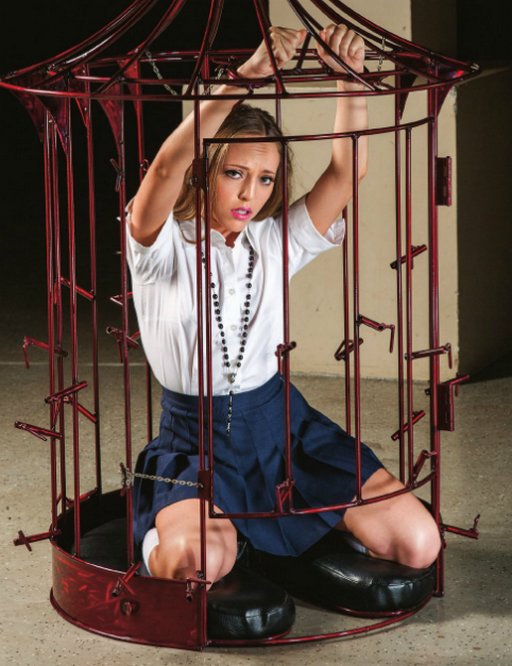 Photo is from the October 2015 digital edition of Hustler's Taboo magazine, available along with many more when you join the Hustler Network online.
Elsewhere on Bondage Blog:
You can
leave a response
, or
trackback
from your own site.