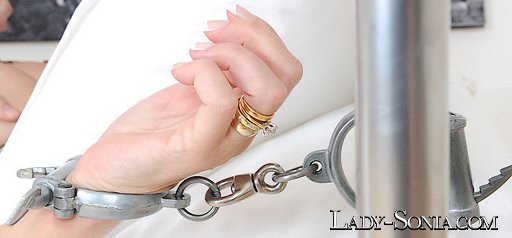 Did you ever have one of those days when you wish you just hadn't bothered to go into work? Lady Sonia is having one of those days.
These photos are from a huge gallery of more than 400 photos in the very large members area at Lady Sonia. They are from what was supposed to be a femdom session, in which one of her male "pets" that she was dominating turned out to be just a little bit more dangerous than she was expecting. While she was right in the middle of her canned dominatrix scold about how, the dude being supposedly a pathetic worm, she wasn't planning to let him have an orgasm today, he just grabbed her, tore open her top, and cuffed her to her own dungeon-studio bed, using the same steel shackles she had been planning to use on him. Whoopsie!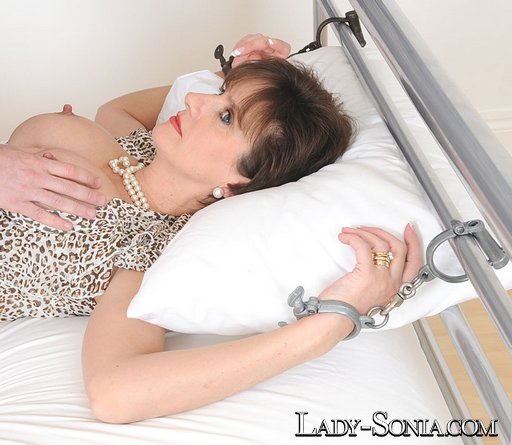 Then our not-so-submissive hero began to enjoy himself at his leisure, fondling her breasts, licking them, and sucking them, while she alternated between glaring impotently and losing herself in the rather nice sensations: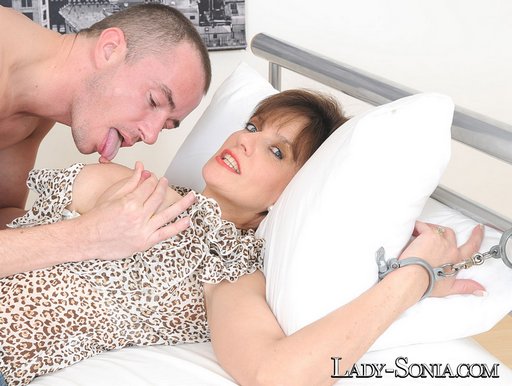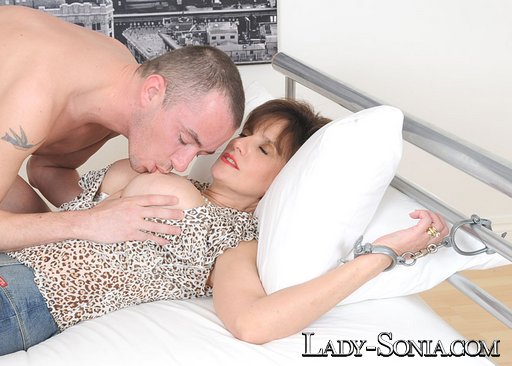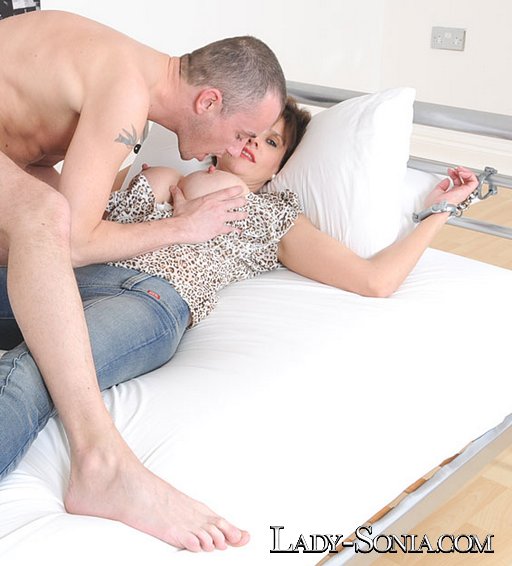 Finally he climbed aboard, and helped himself to a very lengthy and luxurious tit job that she couldn't do one darn thing to prevent: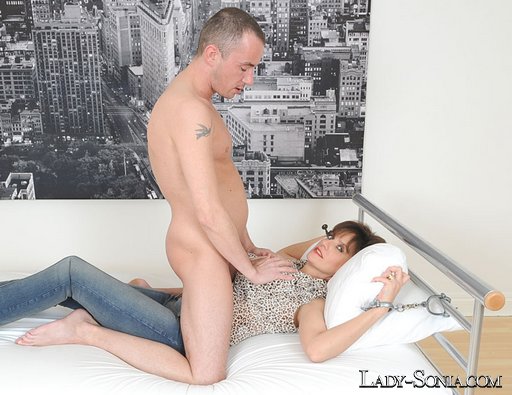 I hope he left her a generous tip for her services!
Elsewhere on Bondage Blog:
You can
leave a response
, or
trackback
from your own site.