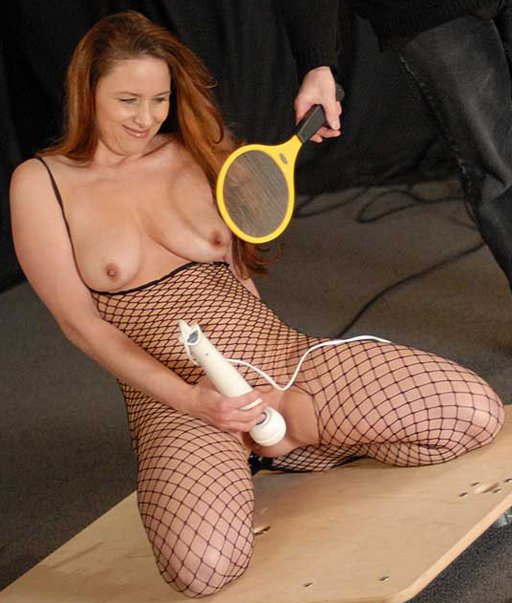 Here's a serious question for the women who read Bondage Blog. Ladies, if you were knelt on a platform, handed a Magic Wand vibrator, and ordered to orgasm promptly for the camera, would it take you longer if your master was hovering nearby and shocking your tits at random with an electric zapper spanking paddle? Or would it go faster?
In these recent photos from the members area at The Wasteland, Angelique is finding out what her answer is: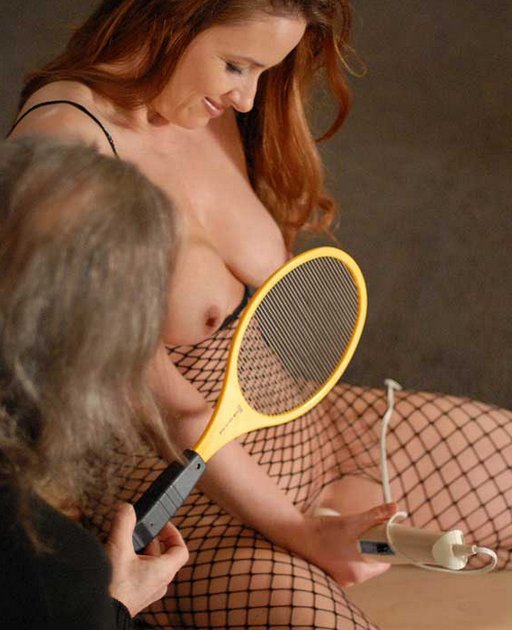 Elsewhere on Bondage Blog:
You can
leave a response
, or
trackback
from your own site.