In taverns all around the seven seas, there are rumours of a lusty pirate who is pretty careful about keeping his female captives collared and tied when he's not busy playing with them: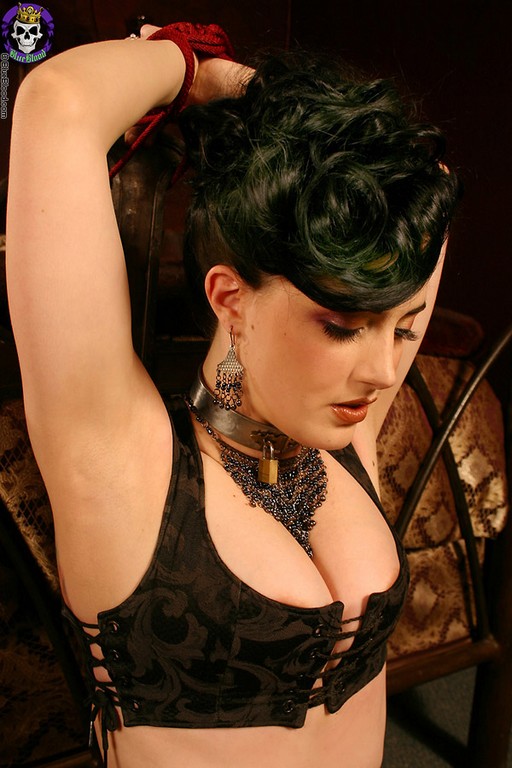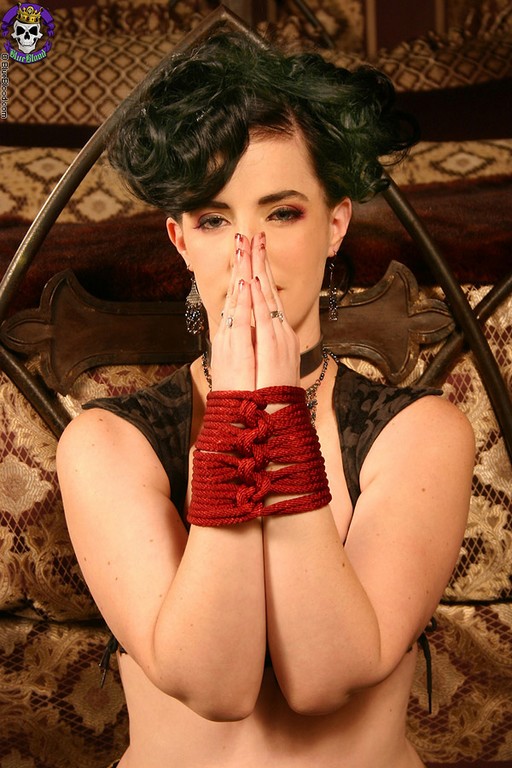 And when he does play with them, he's not above using the cold and dangerous steel of his dirk to make her nipples hard, as casually as you or I might use an ice cube. The fine ladies line up to walk his plank, so they say…
Pictures are from Blue Blood.
Elsewhere on Bondage Blog:
You can
leave a response
, or
trackback
from your own site.