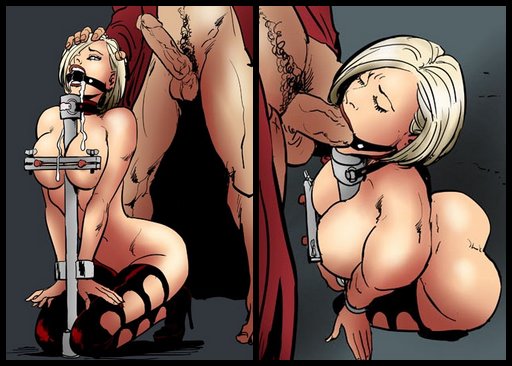 Sometimes you just need a little bit of guy time without your girl. So why not park her at a handy blowjob station and let her do something useful while you're busy? The Dofantasy tumblr explains:
I hear there is a distant country where these blowjob stakes are as common as parking meters. Fellows use them to park their girls when going into sports bars and such.
Artwork is by Fernando, in the Total Control comic book for Dofantasy.
Elsewhere on Bondage Blog:
You can
leave a response
, or
trackback
from your own site.