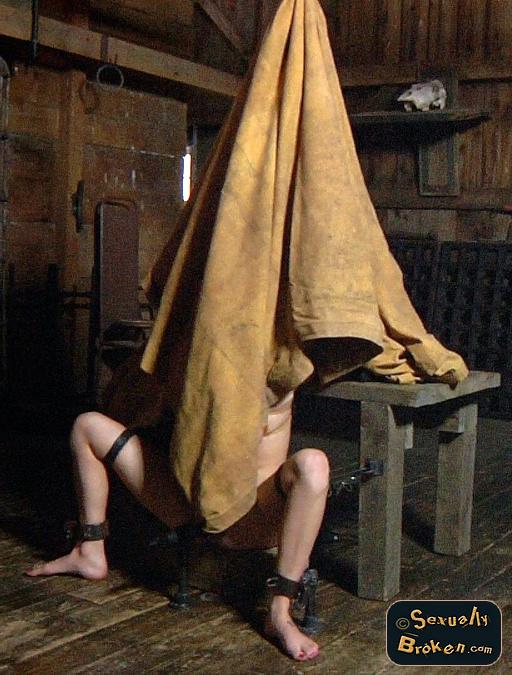 There are a variety of masturbation toys out there that attempt to simulate the blowjob experience. Most are unsatisfactory in varying degrees; it turns out that a mouth is hard to simulate. But a real woman giving you a blowjob, no matter how submissive or cooperative or even enthusiastic she may be, is generally going to do it her way, which may not be yours. Plus, who hasn't had the experience of having her stop because her jaw got tired, just at the wrong moment?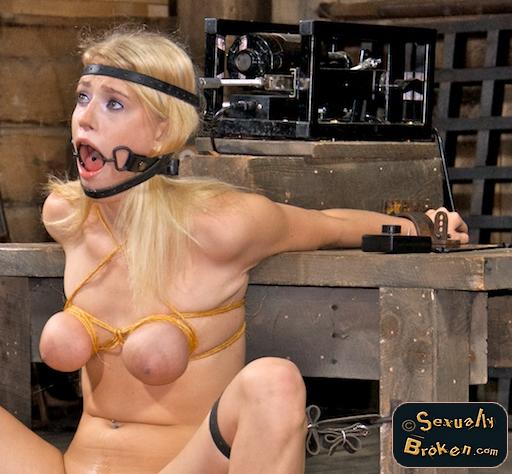 Thus it was with amusement that I blogged late last year about the perpetual blowjob machine: A simple electric motor and reciprocating shaft attached to the back of a ring-gagged woman's head harness. Such a simple idea!
She's on her knees giving you a blowjob, bobbing in and out on your cock. In and out, in and out, in and out, tongue working, just enough saliva. Only, she doesn't ever stop. She doesn't slow down, she doesn't get tired, she just sucks and sucks and sucks and sucks and sucks…
The oversexed pervs at Sexually Broken have taken this fantasy a step further. A few of the boys have rigged up an old shed with one of these automatic blowjob machines and they've got the lovely Allie James strapped into it. When the urge catches them, they enter the shed, lift off the tarp that covers the whole hybrid machine-woman contraption, and just push the handy button to start the electric motor. Instant automatic machine-assisted blowjob that lasts as long as they like and never stops even if Allie's jaw gets tired: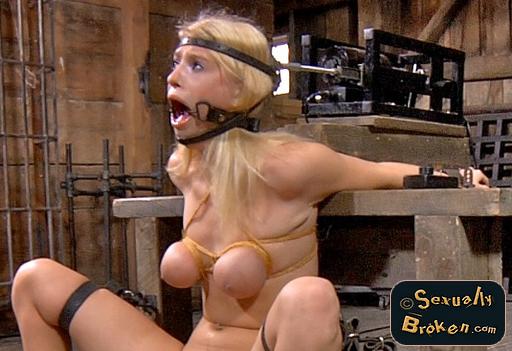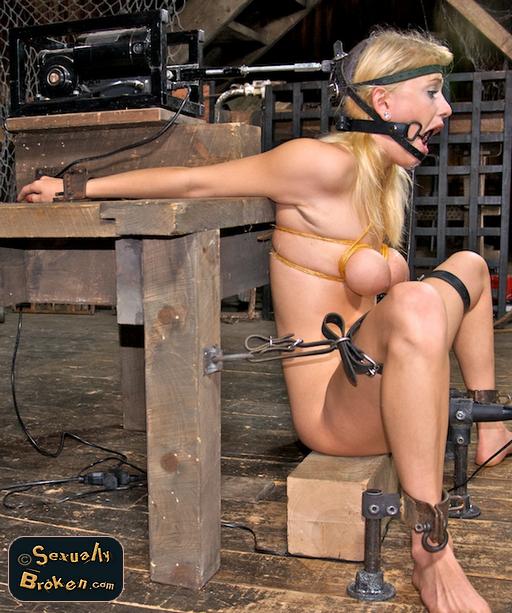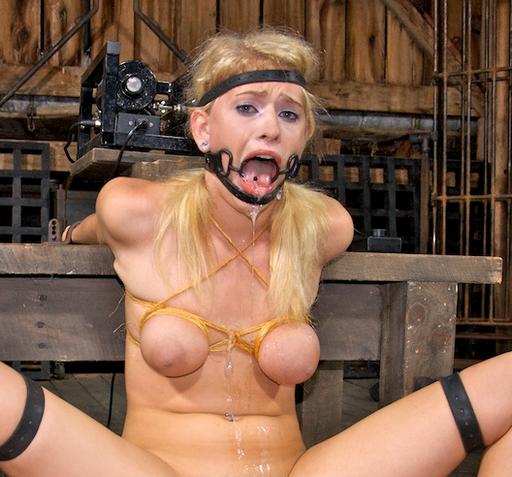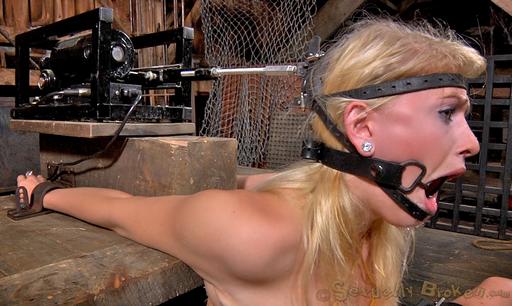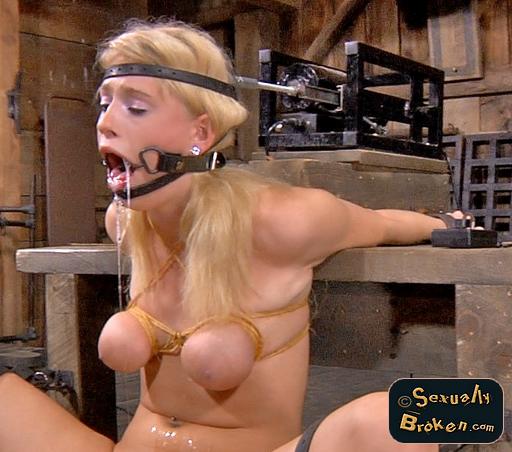 No muss, no fuss, and the best part is, all the internal parts are (mostly) self-cleaning!
Of course still photographs cannot fully convey the true pleasures of this well-conceived device, so there's a brief sample video here.
Elsewhere on Bondage Blog:
You can
leave a response
, or
trackback
from your own site.