Normally I don't post anything that looks at all snuffy. When nooses enter the picture, it stops looking like good clean dirty fun to me, and more like the documentary about that bad man from the internet your momma warned you about, the one with the trash bags and the duct tape.
But sometimes, the picture is just too damned pretty to ignore, like this shot from Hard Tied of Cherry Torn with her neck in a noose: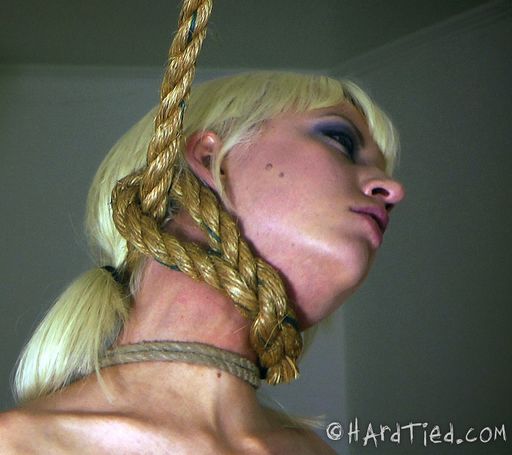 And how can I resist when Cherry calls herself "willing art" and posts pictures from the shoot with the noose on her blog, saying:
My new room will have a noose like this, maybe even another one over the bed. There's just something about a constant, dangling reminder of filthy sex. I love that you can practically feel the veins pulsing in my neck and forehead.
Answer: I can't.
Elsewhere on Bondage Blog:
You can
leave a response
, or
trackback
from your own site.