An interesting graph derived from data at one of the big online dating sites, as reported here: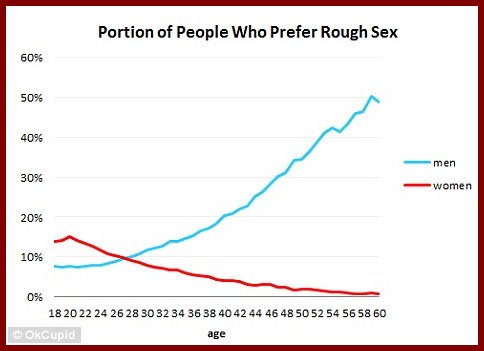 I think this says more about gender differences in socialization about what sorts of things to divulge, though, than about any underlying actual desires and preferences. Young people these days of either gender are much more likely to say what they want, so I believe/trust the youth end of that scale. The rest of the chart, I suspect, may say more about what men and women were taught in various times past was acceptable to want and the extent to which it was proper to admit (even to themselves) what they want.
Elsewhere on Bondage Blog:
You can
leave a response
, or
trackback
from your own site.