I've never played with a cattle prod, but I've played with milder electrical toys, and I don't mind saying I purely love the way you can use them to dial up a sensation that's 100% aversive. That frantic tension as she does everything in her power to avoid the shock, but is too well tied to have any hope of doing so… mmm, yeah, tasty.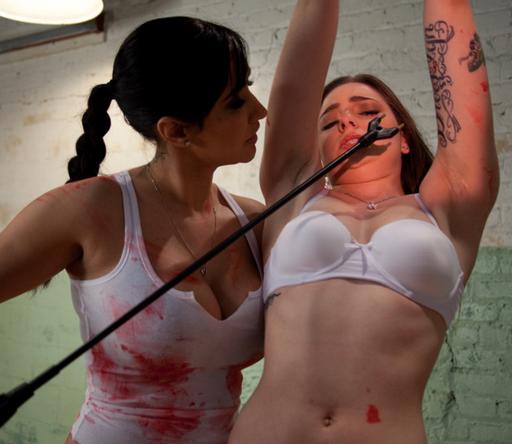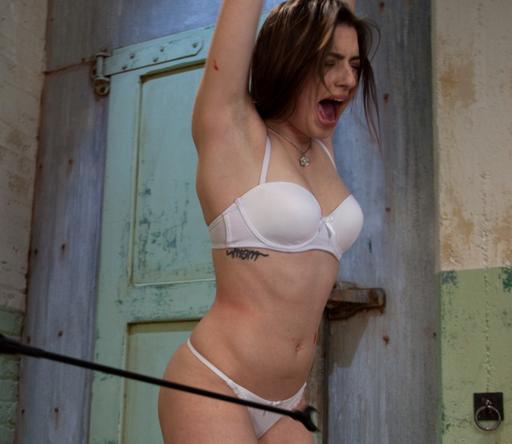 That's Missy Minks cringing away from the cattle prod, courtesy of Wired Pussy. Click the pictures for more.
Elsewhere on Bondage Blog:
You can
leave a response
, or
trackback
from your own site.