Wrongfully committed to a mental institute for the sadistic pleasure of the guards, inmate Lily LaBeau isn't as crazy as she looks in this picture: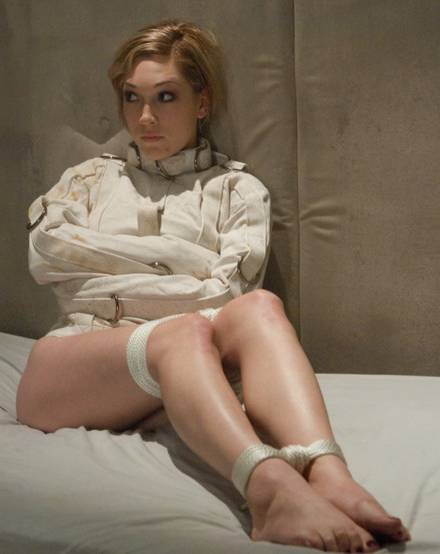 When they come for her in her straitjacket and padded cell, she knows there's no point in struggling, but she also knows there's no point in cooperating. Whatever she does, it's only going to get worse.
It does: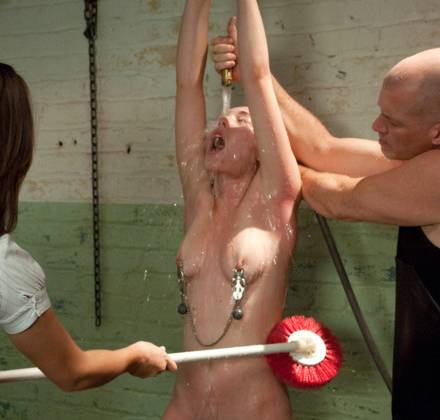 Pictures via Sex and Submission.
Elsewhere on Bondage Blog: