She's been in this prison more than once. So when Mika Tan sees the two most brutal screws in the place coming toward her cell, she knows the score: This is going to be unpleasant.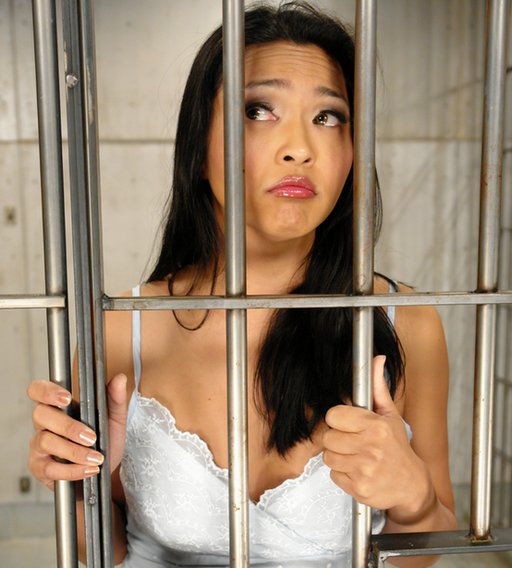 The problem with these guys is, they are thorough and they are brutal and they like to humiliate the female inmates. It's not enough, for these guys, to handcuff a girl to the bars for a quick blowjob or a poke in the rear: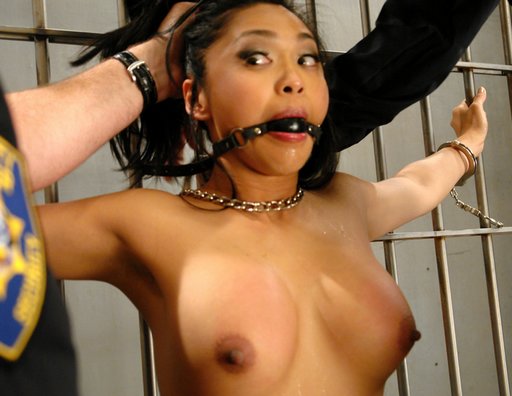 Nope, they don't know where to stop. And by the time it's all over, Mika knows, there will be prison guard jizz everywhere and her head is gonna be in the nasty prison toilet: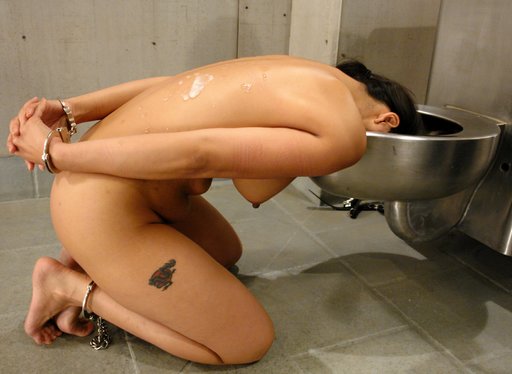 Images from this shoot at Sex And Submission.
Elsewhere on Bondage Blog: