If her bondage stretches far enough for the lovely Satine Phoenix to reach her tormentor TJ Cummings in this moment, the look on her face tells me she just might try to bite him. He better watch out!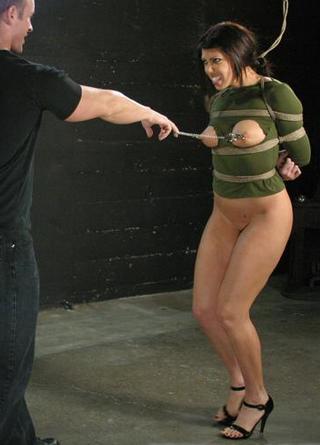 On the other hand, Satine spends most of the shoot extremely well secured, so I guess TJ is safe enough: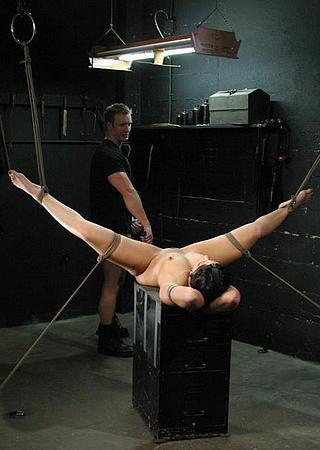 Safer than her — what did they used to call it so quaintly? — maidenly honor, that's for sure! At Fucked and Bound, every day it's the kinky version of that ancient bit of bawdy doggerel:
She offered her honor,
he honored her offer,
and all through the night,
it was on her and off her!
Elsewhere on Bondage Blog: