It looks like last week it was breath control play-day for Kink.com's ever-willing Clare Dames, at Device Bondage: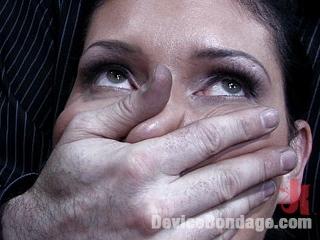 The evil "device" of the day was a rather scary latex strangle-hood: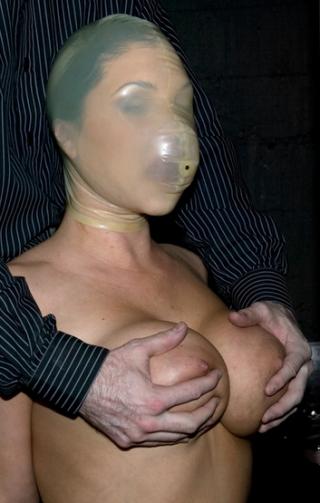 I guess she's breathing (trying to breath?) through that tiny black hole the size of a cigarette or a pencil, but that's gotta be a tiring and unsatisfying operation that occupies her full attention.
Here's another unsatisfying exhalation: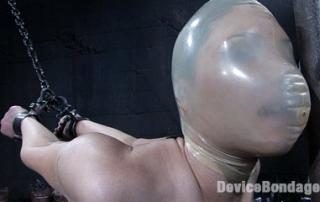 That must have been one long and tiring day in the bondage porn mines.
Elsewhere on Bondage Blog: