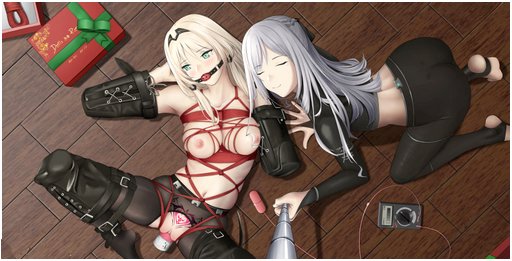 The whole notion of a "selfie" gets complicated fast in the BDSM context. I especially enjoy the ones where the submissive or bottom is snapping herself in fetishwear and/or light bondage. Perhaps she's preparing herself for a date night of nonstop bondage and sex, or maybe she's teasing a dom who isn't close enough to play with her. Sometimes she's following the instructions of a long-distance lover, and taking pictures to prove her obedience. All of these are great good fun.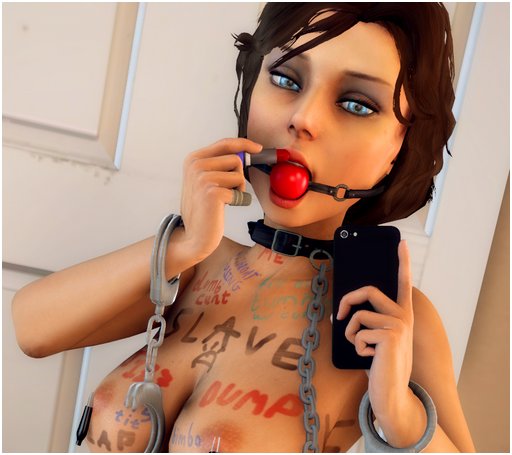 In other images the person taking the "selfie" is the dominant. The woman in bondage is background decoration, or even a trophy. The objectification is much stronger in this kind of bondage selfie, and sometimes verges on humiliation, whether that's deliberate and obvious or implicit and subtle. These kinks are further from the active centers of my fantasy life, so I'm not as drawn to this kind of bondage selfie, but it's such a common mode of play it gets represented in erotic art (like the images for this post) more often than the bottom-selfies I like best.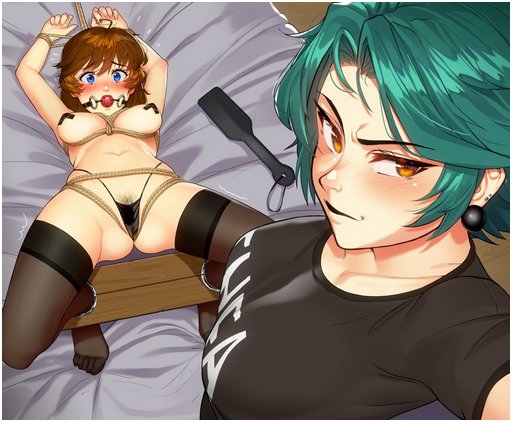 Since the dawn of the cell phone era, we have enjoyed an explosion of erotic amateur selfies of all kinds. Hipsters and snide-poseur cultural commentators like to spew anti-selfie snark, apparently because they think it makes them look smarter if they can crap on everybody else by calling others narcissistic and shallow. But my entire creative life centers around curation of erotic imagery, and so from my perspective, selfies are an unmitigated social good. There's more authenticity contained in a selfie, whether naked or posed in fetish clothing/gear, than you'll usually find in commercial porn. Seeing what people are actually doing in their erotic lives when they aren't being paid to do it? That's never going to get dull for me!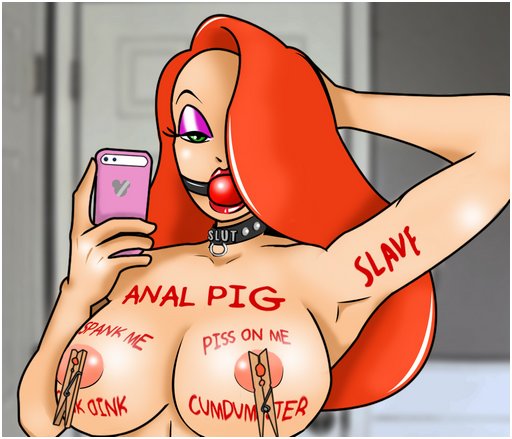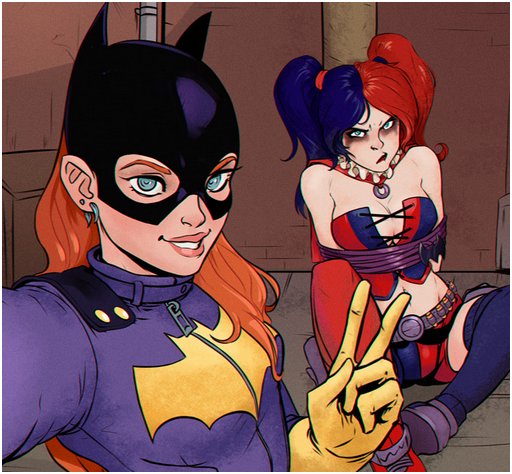 Of course there's also a lot of stylistic overlap between the kind of erotically charged selfies this post is about and the generally-feminine world of makeup and fashion as expressed on erotica-hostile platforms like Instagram. Women who live and breathe the photo documentation of clothing and appearance take a lot of crap from men, who may enjoy the fruits of their labors but don't respect the hustle that goes into maximizing attractiveness. I therefore grinned hugely when I found this rope bondage selfie that's a perfect and loving parody of a fashion-girlie clothing post: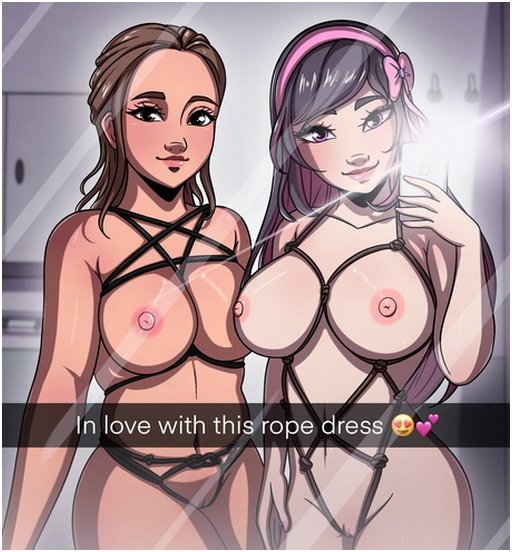 Image credits, top to bottom: The woman using a selfie stick to snap herself with her bitch-suited blonde girlfriend is by RoundsChen. The gagged woman touching up her lipstick as she prepares for a hot bondage date night is by LordAardvark. The stern-looking woman snapping a selfie starring her thoroughly-tied up red-headed girlfriend is by MLeth. The gagged Jessica Rabbit taking a photo of the degrading writing on her body is by an unknown artist. Batgirl gloating for her own camera as a bound Harley Quinn fumes is by SanePerson. The two women modeling "rope dresses" are by Keeks.

Elsewhere on Bondage Blog:
You can
leave a response
, or
trackback
from your own site.