It's not a good 1960s spaghetti western unless the heroine spends at least a little bit of time tied topless to a post, receiving or at least menaced by a whipping. I haven't seen Saguaro (aka Sapevano solo uccidere) but it looks like the actress Ester Palmieri did her duty: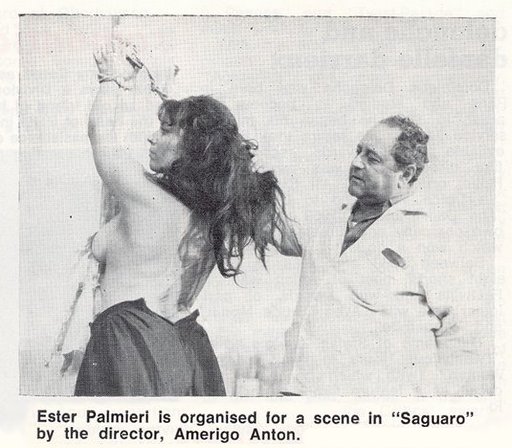 Caption says "Ester Palmieri is organized for a scene in 'Saguaro' by the director, Amerigo Anton."
And hey look! It turns out there's a view of the whipping post scene right on the movie poster: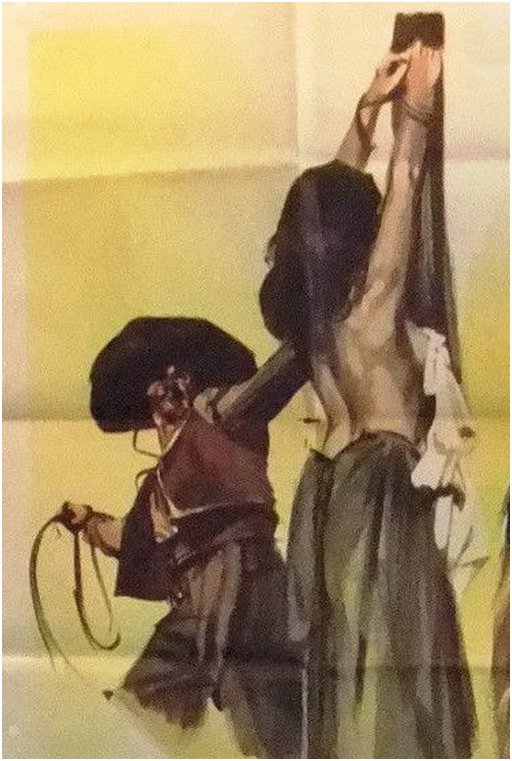 Elsewhere on Bondage Blog:
You can
leave a response
, or
trackback
from your own site.