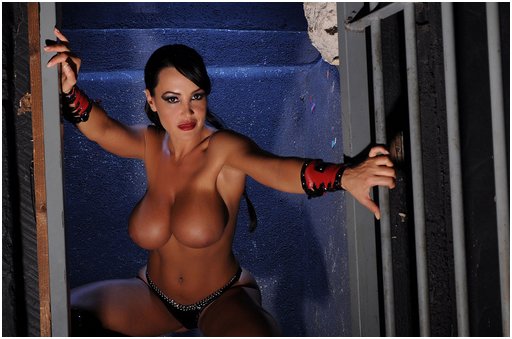 Lisa Ann is one of those porn megastars with more than 500 film/video appearances. She started making porn in 1994 and lasted for more than twenty years, winning major awards and industry accolades along the way. Hot photos of Lisa Ann are all over the internet, and although she's best known as having been a MILF superstar near the end of her career, nobody works as long and hard as she did without doing some bondage shoots, not unless they have a specific thing against bondage scenes. Lisa Ann, happily, does not!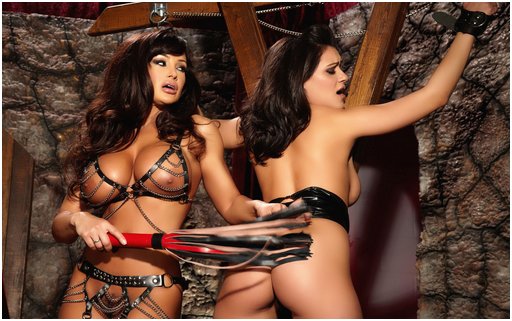 Like a lot of mainstream porn stars who dabble in bondage without making it a lifestyle or a professional specialty, Lisa Ann seems to have preferred getting her fetish freak on in lesbian-themed shoots. I don't know whether it's a safety issue or just what inspires this, but we often see big-name performers whose BDSM excursions don't involve any actual, you know, bondage sex. Put on the leather, pick up a flogger, spank some ass or menace a pretty blonde? Sure! But let the director tie your ankles to wide-spread bedposts while some male talent dude rails you up the ass? Well, now, maybe not! Or at least, we'd want to talk about collecting a considerable surcharge over the normal shoot fee.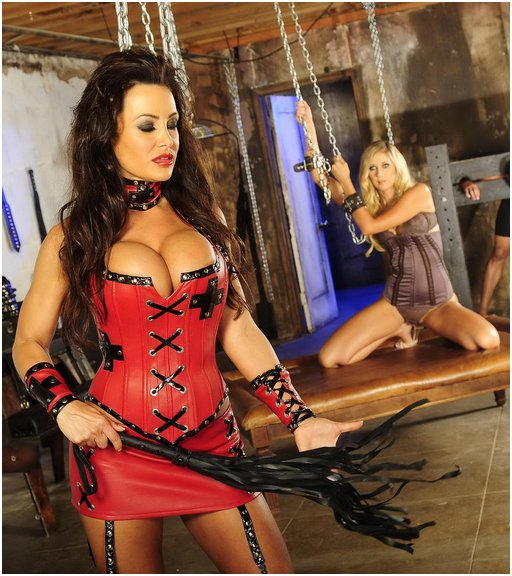 With Lisa Ann, though, this proves to have been more of a tendency than an absolute rule. Admittedly using a necktie for a noose is not the most severe bondage in the world, but unless your definition of "bondage blowjob" is one heck of a lot narrower than my own, this right here definitely counts: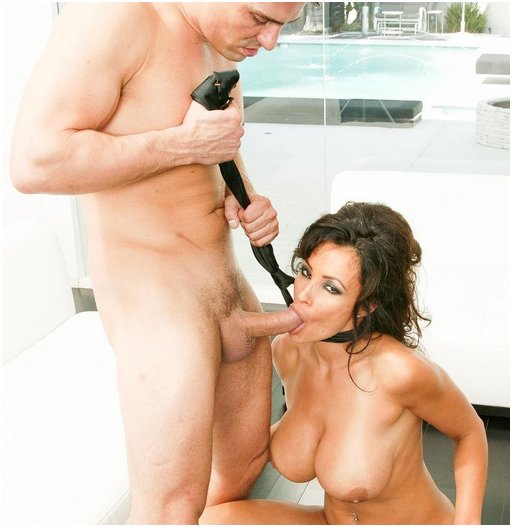 Although I don't have the links handy at the moment, I'm pretty sure Lisa Ann also did several shoots for the Kink.com sites Sex And Submission (at least two scenes) and Device Bondage (just one scene that I know of). Spreader bar bondage sex and clamped weighted titties, oh my! I don't think it's possible to appear in 500 different porn movies if you've got all that many limits on what you're willing to do for that per-day shoot fee. And Lisa Ann was known for being the consummate industry professional. (That's another way to get cast so often.) She was also perfectly willing to put on the trappings of a good BDSM scene (like this collar and chain leash) even if the scene itself would mostly be the usual fucking and sucking, without a ton of kinky dynamics: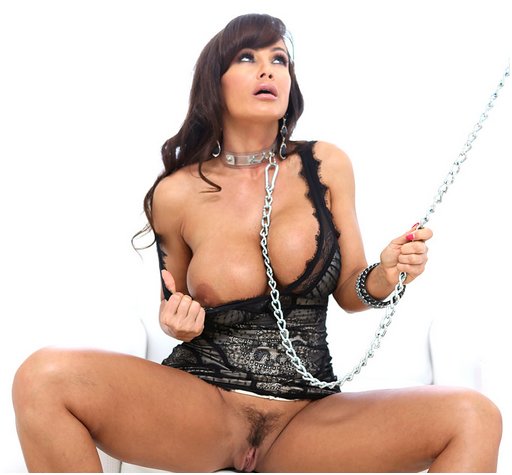 At the end of the day, you just have to admire her for being a true pro. So many porn models are in and out of the business in eighteen months or less. Staying on top of the game for two decades requires a true vocation for the work!

You can
leave a response
, or
trackback
from your own site.