There's one scene in the original Transporter movie that will always be beloved of bondage fans: when Jason Statham carries a bound and gagged and incandescently-angry Qi Shu slung across his shoulders. I've posted a still of that scene on Bondage Blog before, but I like this angle (and Statham's glowering at the camera) rather better than the other one: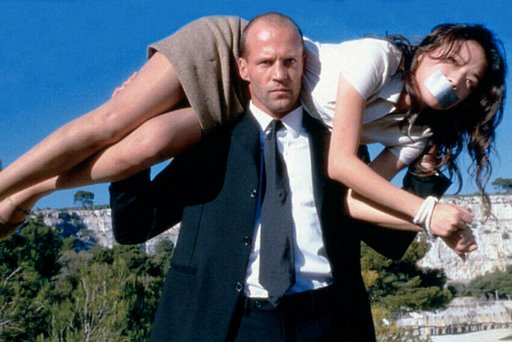 (Yes, long-memoried fans, I've posted this version before, too, but it was rather severely cropped.)
Elsewhere on Bondage Blog:
You can
leave a response
, or
trackback
from your own site.