A new amateur-porn genre of the internet age is the "prove you are a good girl" selfie. Deep in the throes of new kinky love, people separated by geography try to create or maintain some BDSM energy by setting and performing painful tasks. That cute new girl on your dating app says she wants to be your slave? Let her prove it, and send you pics of her doing it!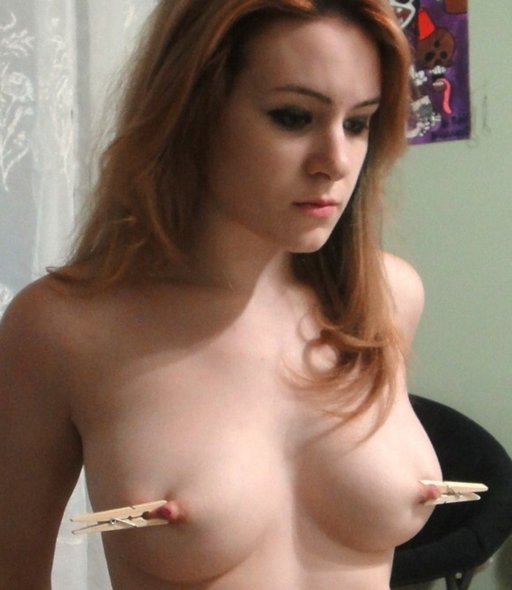 This particular lovely submissive has that look on her face that says "I am determined to do this right, but, uh, these clothespins on my nipples hurt a lot more than I thought they would…"
Elsewhere on Bondage Blog:
You can
leave a response
, or
trackback
from your own site.