Everybody who has ever considered the matter has instantly apprehended that sexual politics among the Smurfs have gotta be fucked up. Poor Smurfette, the only girl smurf in a whole village of people with serious daddy issues? But you probably didn't realize the implications for the Christmas party, when everybody gets smurfy-drunk and does the regrettable stuff that's not allowed the rest of the year: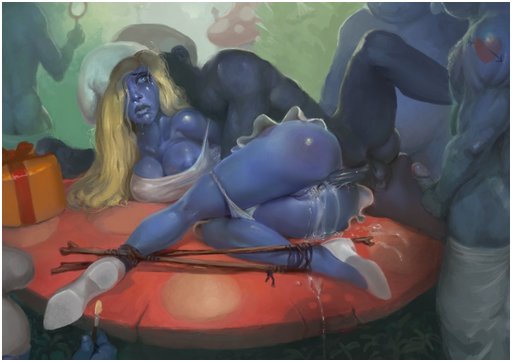 Artwork is by Doomsatan666. Via Kinky Delight.
Elsewhere on Bondage Blog:
You can
leave a response
, or
trackback
from your own site.