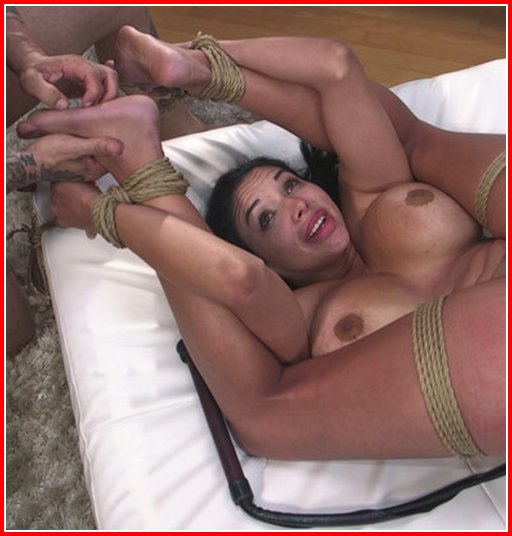 Missy Martinez looks really conflicted about the bondage foot tickling she's getting in this Kink Unlimited shoot. On the one hand, she's all tied up with no place to go, and no way to make it stop! But on the other hand, things could be worse: if Derrick Pierce stops tickling the soles of her feet, he could pick up that whip and start punishing her helplessly exposed pussy…
The shoot is Running From The Mob, on the Sex And Submission channel at Kink Unlimited.
Elsewhere on Bondage Blog:
You can
leave a response
, or
trackback
from your own site.