The archaeologist has this harmless bondage game he likes to play down in the tombs with the cute female grad students and all the old mummy-wrappings. "Let's re-create the burial positions, it's for Science!" His wife is never amused when she catches him at it: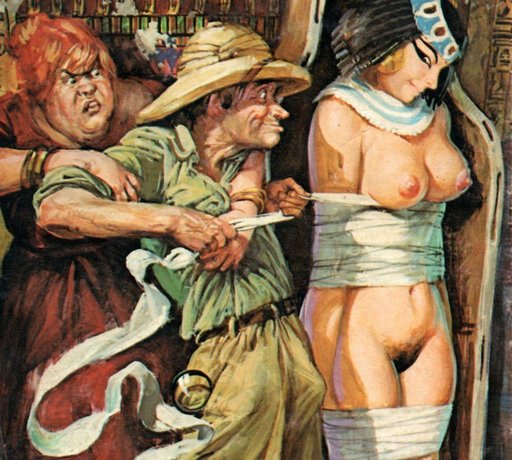 Artwork is from the cover of Ep Risate #16.
Elsewhere on Bondage Blog:
You can
leave a response
, or
trackback
from your own site.