I'm not sure what these buzzards (vultures? Dammit, Jim, I'm a sadist, not an ornithologist!) are doing here while their intended meals are still alive. I thought carrion birds were supposed to circle and wait for the hot desert winds and lack of water to make carrion out of women (and incidental background men) in peril? But I suppose it's a fair tossup whether a random pulp cover artist or me knows less about the dining habits of large fantasy-art danger-birds: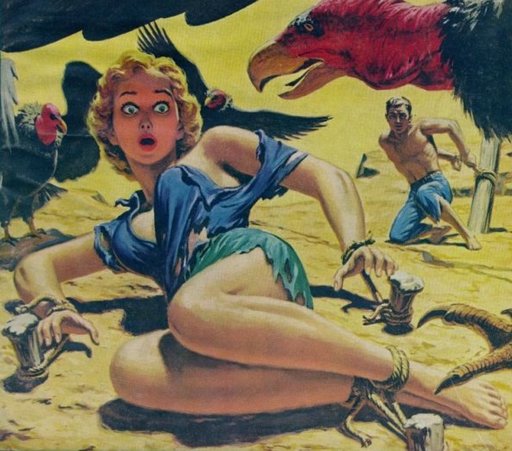 Artwork is from the cover of a vintage All Man magazine.
Elsewhere on Bondage Blog:
You can
leave a response
, or
trackback
from your own site.