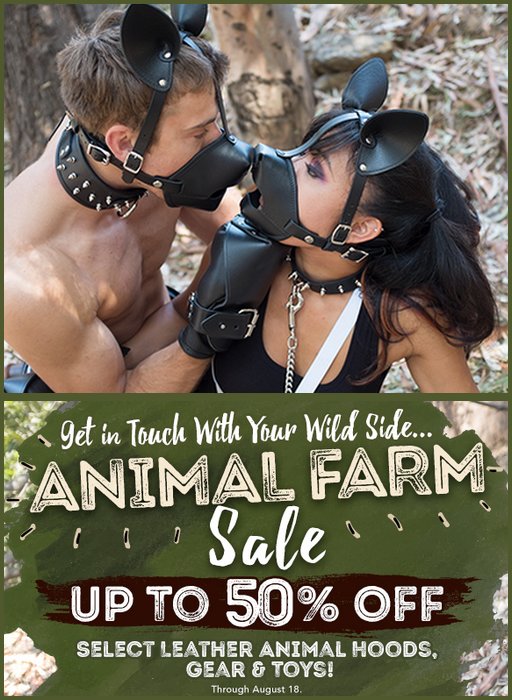 All animals are created equal, but down on the BDSM animal farm we know that some are more equal than others. And in the kink world, ponies are precious, right? That's why you need these Molded Latex Pony Hoof Mitts from The Stockroom — so your pony can clop with the best of them!
The price is right this week, too, because they are currently 30% off as part of the Animal Farm sale that ends August 16. A broad selection of animal-play gear is on sale at discounts up to 50%, so now is definitely the time to get your orders in and deck out your favorite human critter!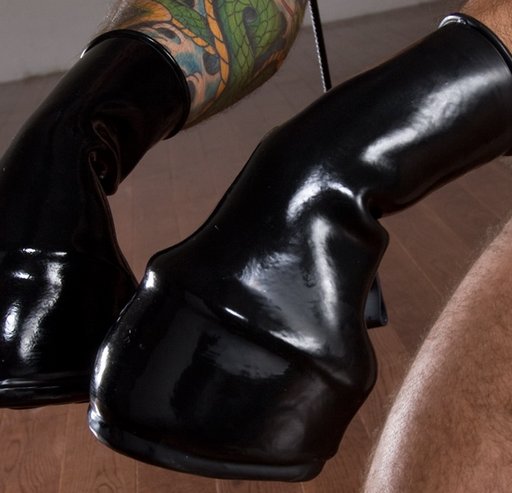 Here's what the website has to say about these hoof-mittens:
Turn your hands into stylish black pony hooves and get ready for a wild ride around the corral. These Black Molded Latex Pony Hoof Mitts are crafted specifically for the most sophisticated human pony roleplay by Fetisso of Brazil. The mitts are molded pony hooves that secure your fists snugly with sturdy thick latex, finished at the top with a nice rounded lip. After molding, the latex is treated to give it extra strength and a nice shine. These black beauties extend to the middle of your forearm while you prance.
Elsewhere on Bondage Blog:
You can
leave a response
, or
trackback
from your own site.