It's not clear to me whether our well-dressed fellow here is the villain who just set up this charming tableaux with the dynamite bomb and the bound damsel, or whether he's the special agent with a license to kill who has happened upon the scene. But either way, he's clearly conflicted; he can't decide whether to grope our bound heroine or to do something about the bomb (like run away chortling, or defusing it).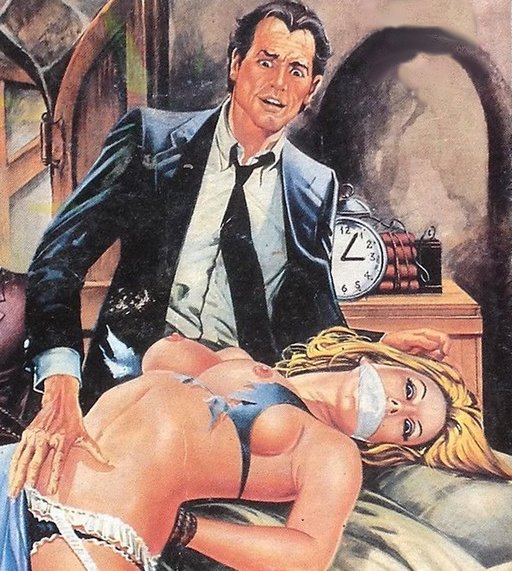 From the cover of Fatti de Sangue.
Elsewhere on Bondage Blog:
You can
leave a response
, or
trackback
from your own site.