I've been enthusiastic about estim play ever since I got my hands on an ancient Relax-A-Cisor unit from somebody's attic when I was in college. This particular Relax-A-Cisor unit was ancient and rusty. The oh-so-fetishy white rubber straps were dry and cracked, and the contact pads were not in the best of shape.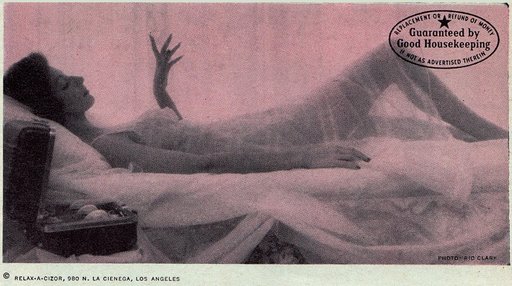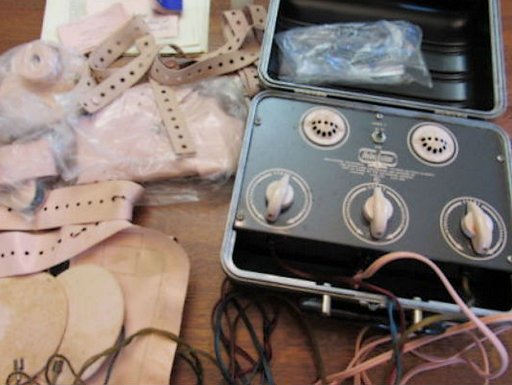 Because of the age and condition of the unit, it took me quite a bit of fiddling to get good skin contact. But the first time I felt the large muscles in my buttocks convulse involuntarily like I was fucking an invisible and completely irresistable succubus, I knew electrostimulation was an absolutely winning BDSM technology.
So you may imagine my delight upon learning that the absolute best bondage rope in the world now comes in an electro-conductive version expressly designed for electrostimulation: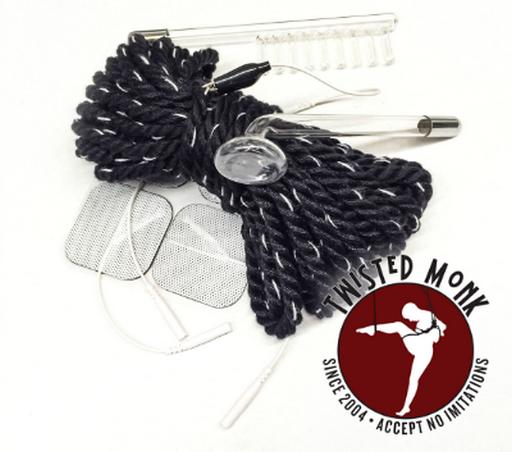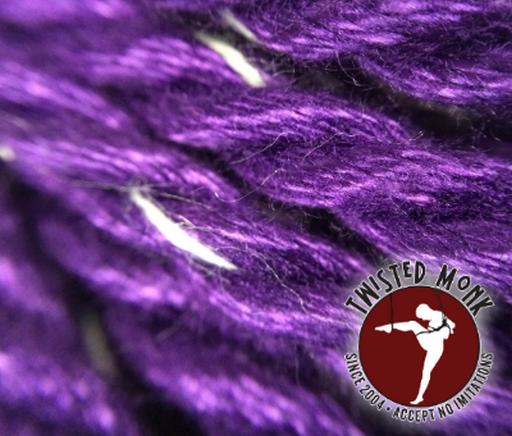 The Twisted Monk website explains:
We hand-spin spin our electroconductive ropes with a copper-free conductive fiber, designed for wearable tech, added into the mix, letting you add a little spark to your ties. Works well with both violet wands and estim control boxes.

Available in two fiber varieties:

Bamboo: famous for natural anti-bacterial properties, this is a great rope for those "messy" ties like crotch ropes, cbt, gags and such.
Organic Raw Silk: elegantly soft yet "grippy" enough to not have knots slide out or require complex knots to hold the rope in place.
Here's a video that shows how to connect the electroconductive rope to common estim devices:
Customer asked how to use our electro-conductive rope with an e-sim unit. So… pic.twitter.com/0WKF25TmVB

— twistedmonk (@twistedmonk) July 18, 2016
Elsewhere on Bondage Blog:
You can
leave a response
, or
trackback
from your own site.