ErosBlog posted a link to the Fetish Wear History tumblr, where I found this extremely unhappy prisoner: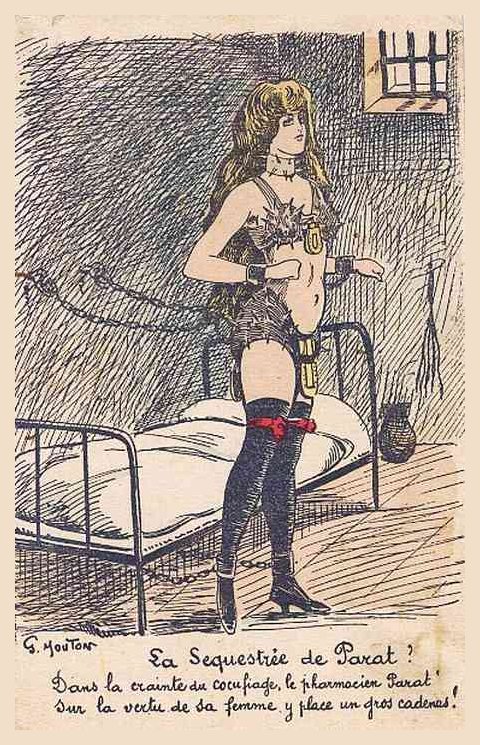 Poor woman is wearing a spiked chastity belt, spiked bra, spiked collar, and chains connecting same to the stone walls of her cell. The cell has nothing in it but a high barred window, an iron bed, a chamber pot, and a whip.
Art is by Georges Mouton. If anybody can translate the caption for us, I'd be much obliged; despite the neat script there are just enough letters I can't quite make out to booger my efforts at Google translation.
Elsewhere on Bondage Blog:
You can
leave a response
, or
trackback
from your own site.