This is an interesting bit of predicament bondage by Aychee: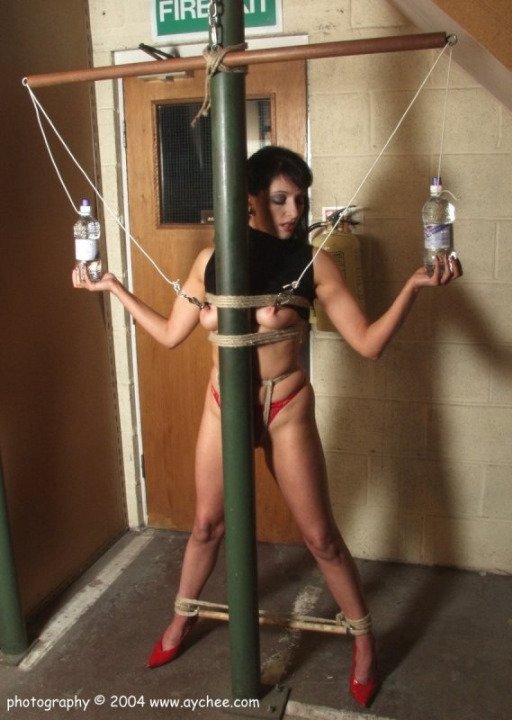 Those bottles, though easy to hold up at first, will quickly become a burden; most people can't even hold up their own hands on a sustained basis. And thought the bottles aren't hugely heavy, pulling on nipple clamps they will seem very heavy indeed. The only problem I see is that she can simply drop the bottles, accept the pain in her nipples very briefly, and reach over to remove the clamps. An additional set of wrist restraints (tied wide) would solve that problem nicely!
Elsewhere on Bondage Blog:
You can
leave a response
, or
trackback
from your own site.