"Hey! The placard said this dungeon tour should take no more than twenty minutes. There was nobody much else visiting this old heap, but the docent lady was nice enough, and she offered to show me what it was like to be chained up in the old dungeon. Then she gave a funny laugh, said something vague about her husband being extra happy when he gets home, and just wandered off. That was like, two hours ago! If somebody doesn't let me out soon, I'm going to send a stiff letter of complaint to the Crown Estates.
Wait…are you the husband?"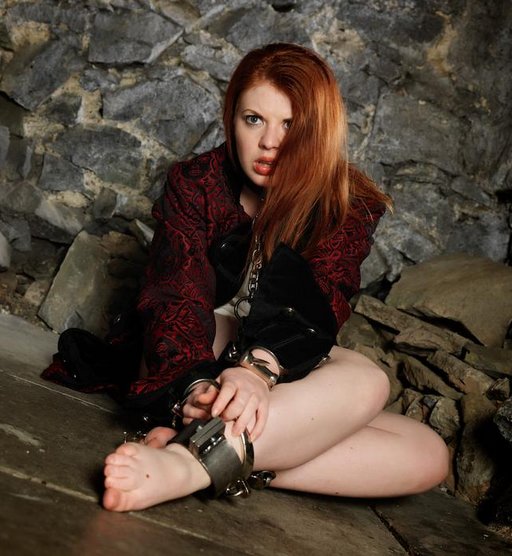 Photo is from Restrained Elegance.
Elsewhere on Bondage Blog:
You can
leave a response
, or
trackback
from your own site.