I just saw this photo in a 2010 Hustler's Taboo magazine (they have a digital archive of issues going back to 2010 when you join the Hustler Network):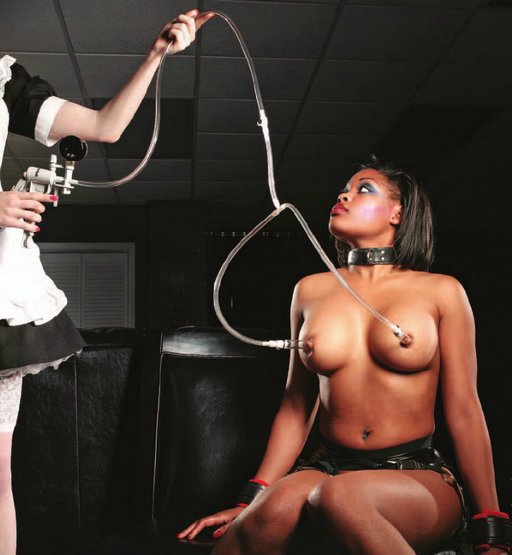 It reminded me fondly of the fact that my girl bought us one of these nipple-suction systems for a holiday present a few years back. She loved extreme nipple sensation back then (a bit less now because of hormonal shifts) and we got many fun play sessions out of it. The one we got is from The Stockroom: they sell the various bits separately including the pump (go for the deluxe model B026 so you can pump with one hand, not the cheaper one that looks like a bicycle tire pump), the T-connector so you can pump two nipples at once, and the actual nipple cylinders. (You may also want a clit cylinder, though the nipple ones worked fine there for us.)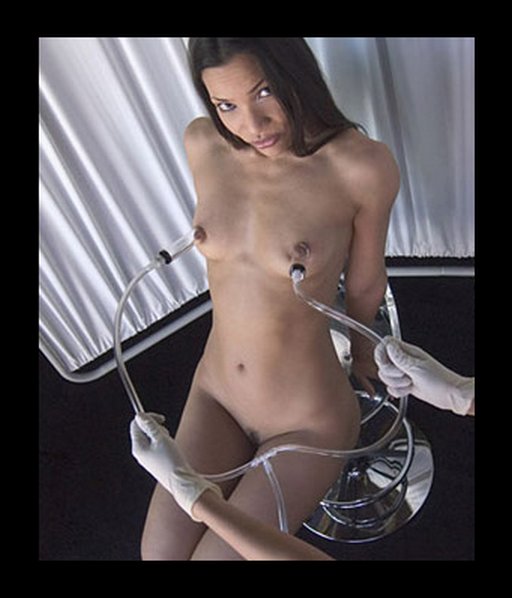 Play is less complex than it looks, because the cylinders hold pressure after disconnection the hoses. So you can attach and pump down the suction cylinders, put aside pump and hoses, and play like she's wearing individual nipple clamps. If your girl needs persuading, tell her it's like getting serious nipple hugs!
Elsewhere on Bondage Blog:
You can
leave a response
, or
trackback
from your own site.