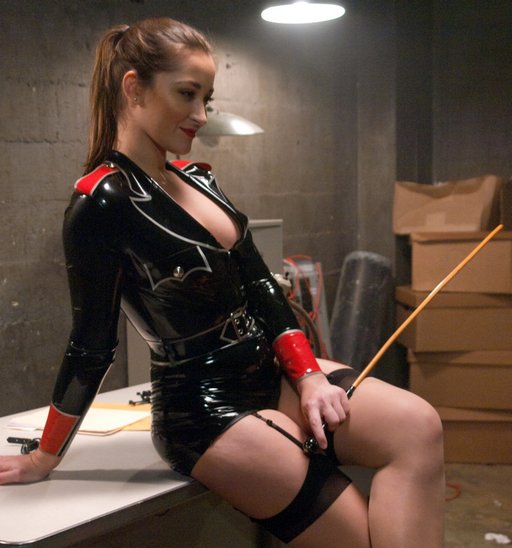 Here's a pro tip for would-be female interrogators in sexy latex dominatrix outfits: before you dismiss your minions, double-check that they actually got your virile male captive's hands properly chained behind his back.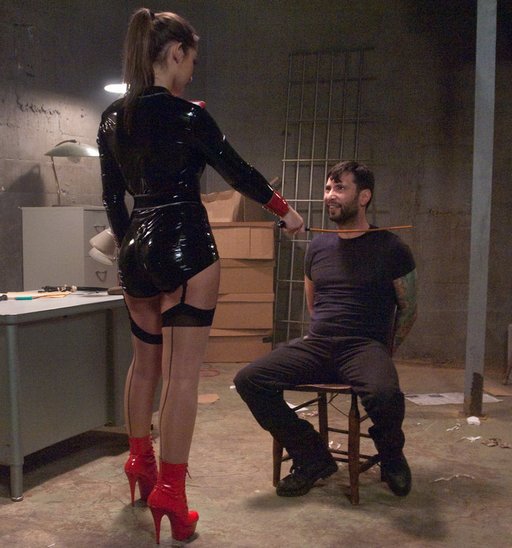 Getting his bondage right is important! Because he's bigger than you and stronger than you. So if you omit the vital "check his bonds" step, then you had better quickly (as the immortal John Willie famously advised) "learn ju jitsu and the art of self defense." Or this could happen to you:
And this: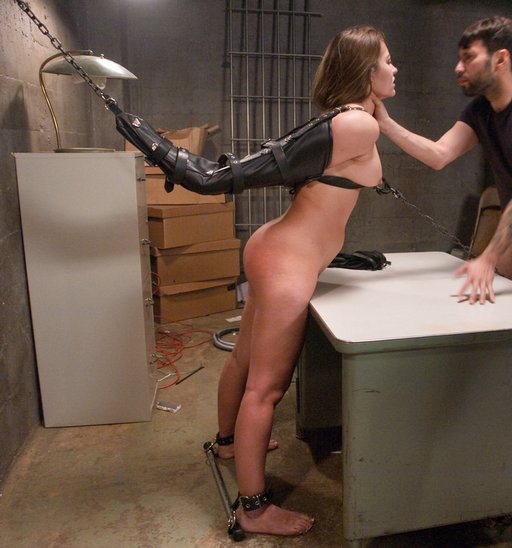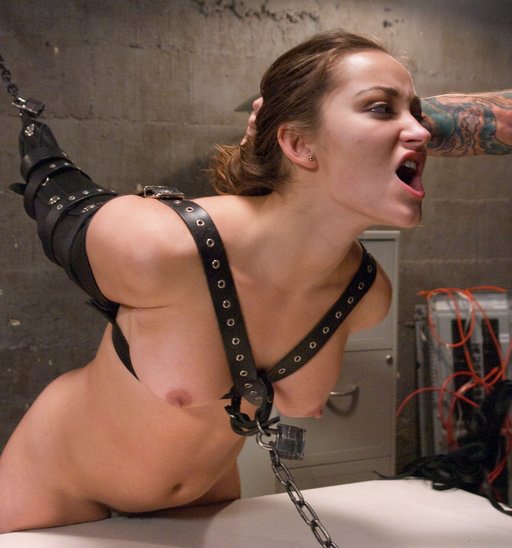 Followed inevitably by him having his way with you (and in you). There, and yes there also. Forcefully. Repeatedly. And at length.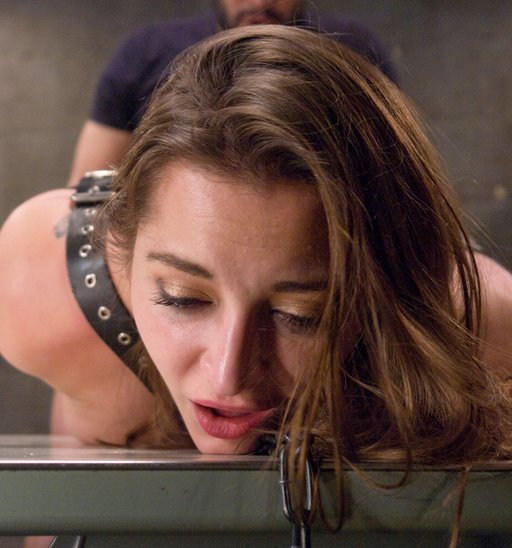 Aren't you sorry now that you told your minions that you were strictly not to be disturbed no matter how long you were in that room? No matter what noises they heard coming from it?
All photos are from the most recent Sex And Submission photoshoot. The sexy interrogator turned bondage sex captive is Dani Daniels.
Elsewhere on Bondage Blog:
You can
leave a response
, or
trackback
from your own site.