Harvest festivals are so much fun! Surplus pumpkins, beautiful weather, pretty girls begging to be tied up — what's not to like?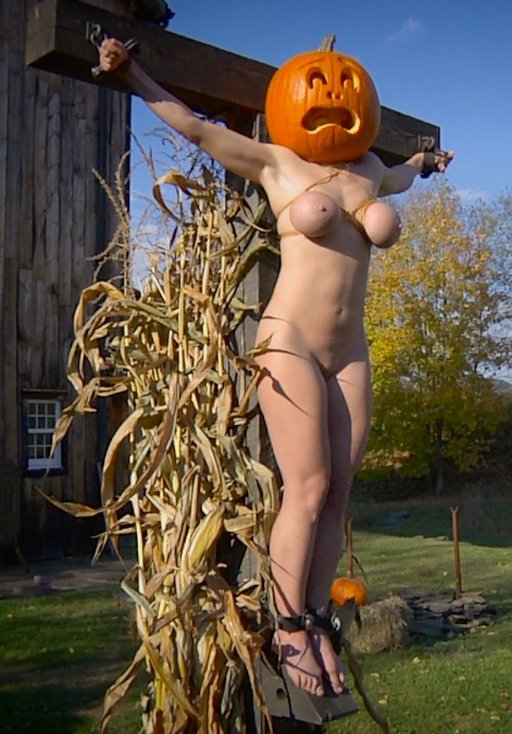 This image is from Sexually Broken, where they had a lot of fun fixing up Darling as a pumpkin-headed jack-o-lantern crucified bondage scarecrow. Or is she a humorous offering and sacrifice to the horned god? You decide! (Well, actually I suppose the horned god decides, but let's not get theological. Meanwhile somewhere out there a dude is going "Baby, I got yer horned god right here…")
Elsewhere on Bondage Blog:
You can
leave a response
, or
trackback
from your own site.