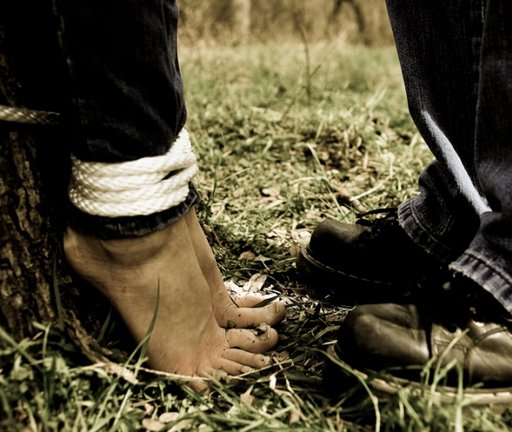 I imagine he's saying to her:
Don't worry, girl. After I'm done introducing myself to you this afternoon, you and I are going to go for a nice long hike through the forest. My cabin's about fifteen miles back in the bush, over a couple of ridges and up a rocky canyon where nobody ever goes. It's a shame you lost your shoes when I pulled you out of your car, but they were pretty useless for walking in the woods anyway. It's all for the best, though. By the time you get where we are going, your pretty bare feet might be a little sore, so I don't think you'll be trying to run away any time soon…"
Elsewhere on Bondage Blog:
You can
leave a response
, or
trackback
from your own site.