How often have you been reading some overwrought sex story somewhere and been told that our sexy villain "ripped her panties from her" in an instant before ravishing the heroine? Well, time marches on and tensile qualities of textiles improve. These days, if you want to rip the panties off of some poor woman without benefit of an edged tool, you're going to end up giving her the ultimate wedgie-from-hell: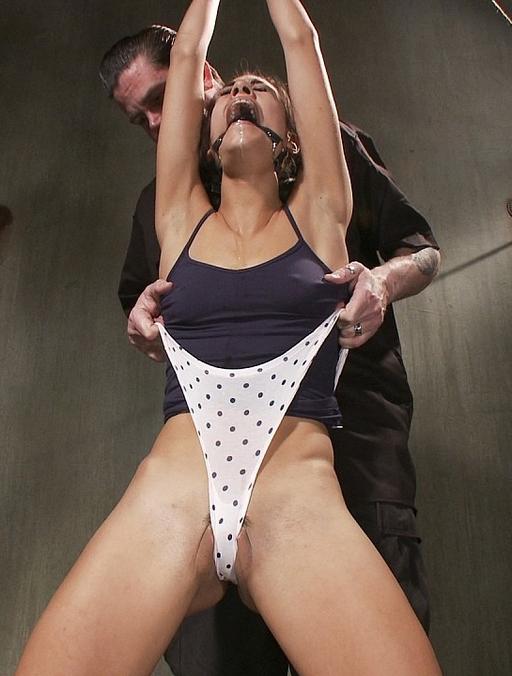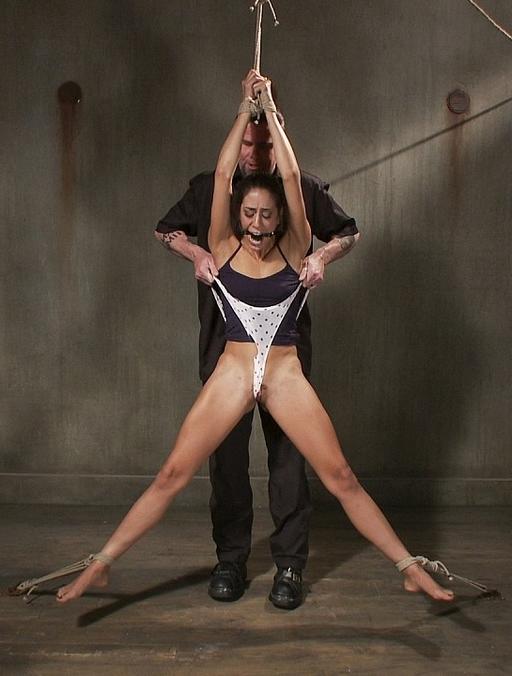 Pictures are from Sadistic Rope and our reluctant flying-wedgie model is Lyla Storm.
Elsewhere on Bondage Blog:
You can
leave a response
, or
trackback
from your own site.