At first when I saw this (at Kinky Delight, but before that from SirJeff's Ponygirls) site I was all "Man, maybe I need me a girl-powered rickshaw now."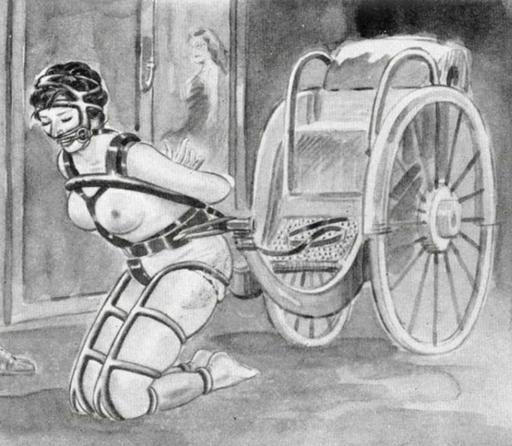 But then I looked twice at the bondage cage her legs are in. How's she supposed to pull that thing? And if it's just to keep her kneeling at stops, how does she get in and out of that bondage when our man is ready to ride?
If you click through there's a caption. Perhaps it sheds some light, but to find out will require the services of a linguist more cunning than me.
Elsewhere on Bondage Blog:
You can
leave a response
, or
trackback
from your own site.