In my own perverse way I'm going to glide right over the bound bathroom slave in the foreground of this picture (which is from Fucked And Bound). This time, I'm more interested in that curious bit of plumbing.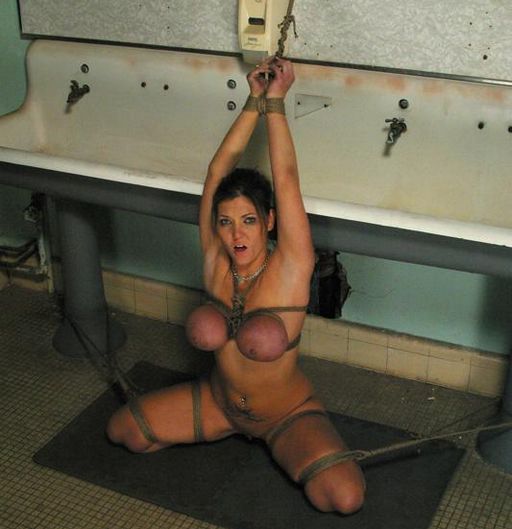 At first glance it looks like those open-trough urinals one often sees in Europe, in select dive bars in the US, and in certain ancient rest stop toilets along the Interstate Highway System. But then my attention was caught by the faucet taps and the soap dispenser. What's up with that? Is this a urinal or a hand-washing sink? Or, ah, both? I've never seen the like, and it's curious.
Elsewhere on Bondage Blog:
You can
leave a response
, or
trackback
from your own site.