So, it's a Bound Gangbangs photoshoot that's been blogged here before. But now I've got some more pictures from the photoshoot. It turns out, before we ever got to the gangbanging, there was a woman who found herself in the wrong bathroom. As our story begins, Candy Manson is hovering nervously as men piss in the stalls on each side of her: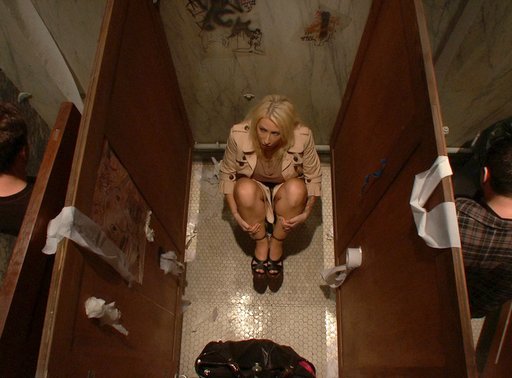 Then one of the guys looks in over the stall top:
"Hey, boys, look what I found!"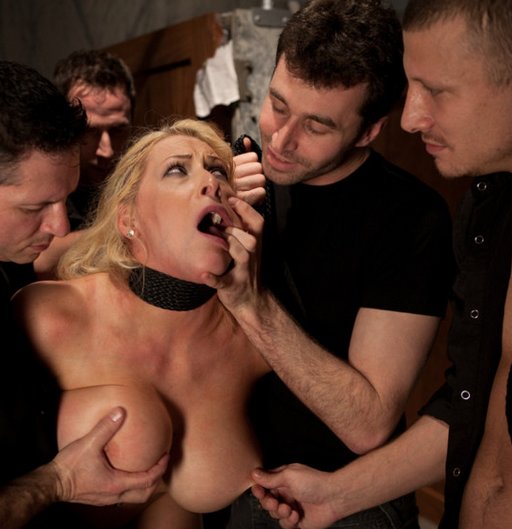 "Before we play with her, I think we should make her clean this place up. It's filthy! No woman wants to get fucked by six guys in a stinky toilet stall…"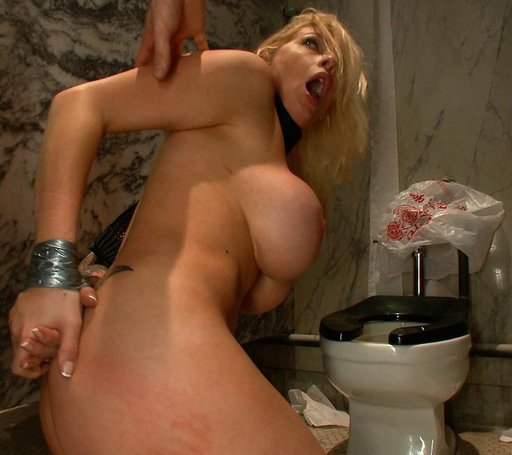 "Yeah, we said lick it! Do I need to take off my belt and whip you with it?"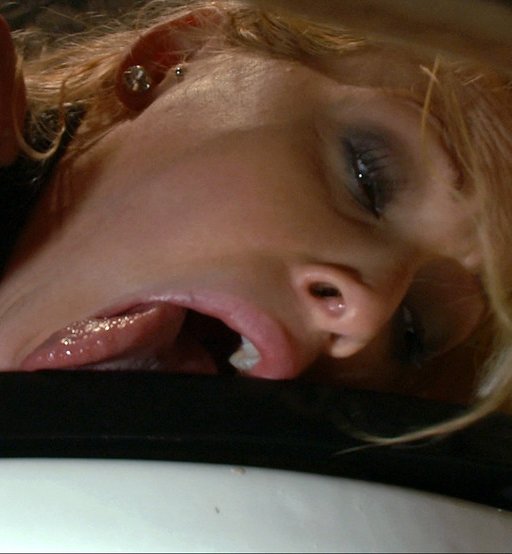 Elsewhere on Bondage Blog:
You can
leave a response
, or
trackback
from your own site.