I have assembled these artsy photos of Sharon Stone being arrested by the cops from various places around the web. The photographer is Ellen Von Unwerth, but I couldn't track down the original publication location: a magazine fashion shoot, or one of her books?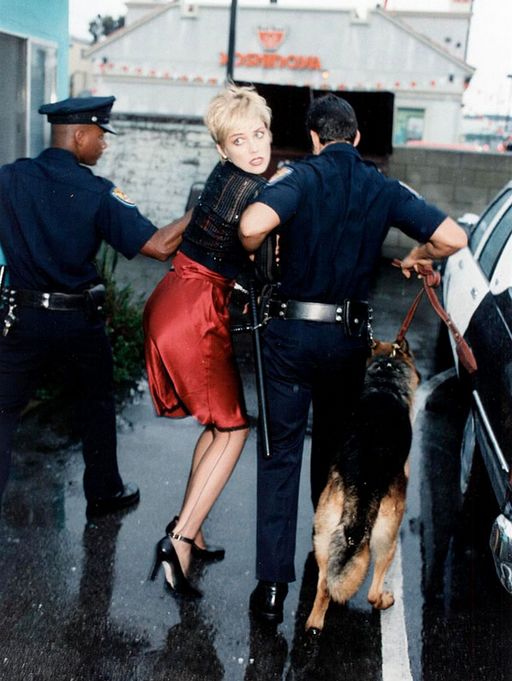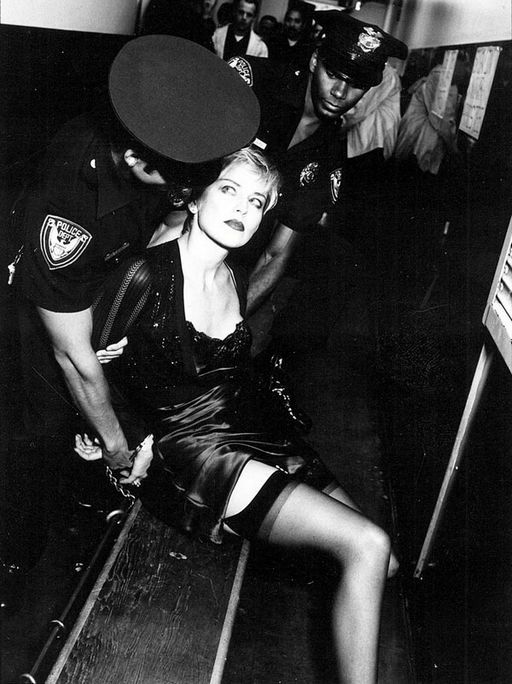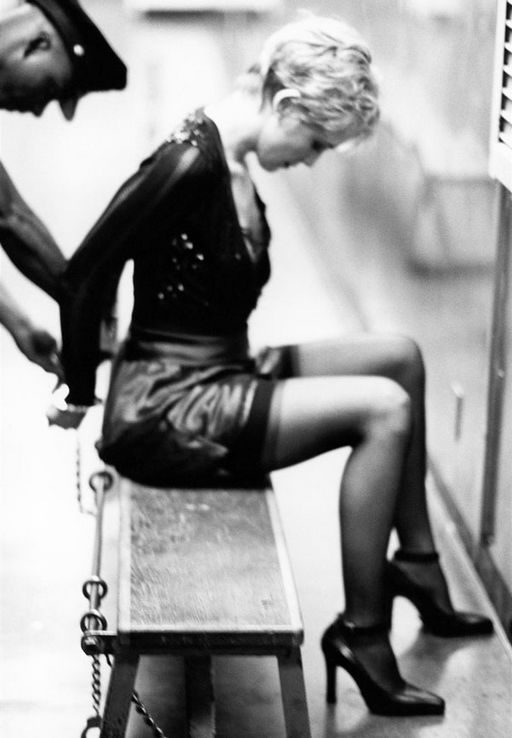 I enjoy this shoot the most, though, once it begins to break down in hilarity. Trying to look like she's struggling, but all she's struggling to do is not laugh: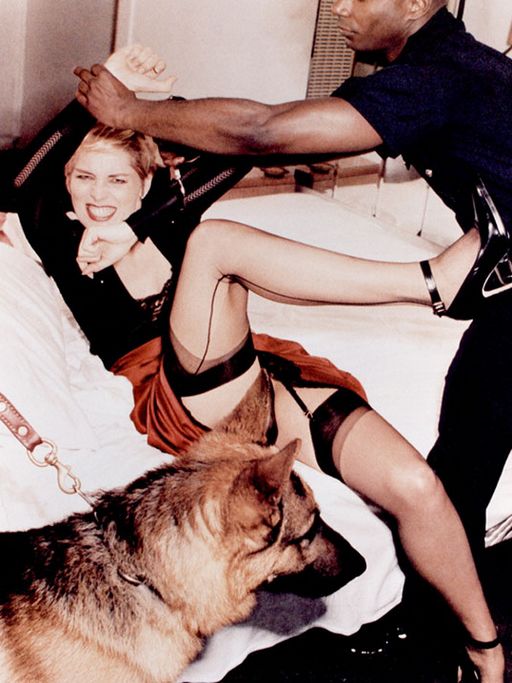 And here she just has to give in to the fun of it all: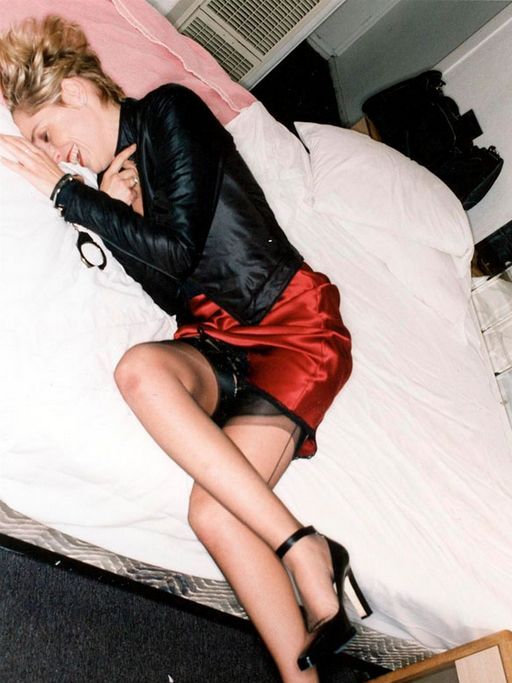 Elsewhere on Bondage Blog:
You can
leave a response
, or
trackback
from your own site.