2016 update: I now recommend buying your Twisted Monk bondage rope directly from the Twisted Monk website.
I was looking over the sale items for the spring sale from The Stockroom, when I was dumbfounded to discover that The Twisted Monk's fancy hemp bondage rope is now available from them.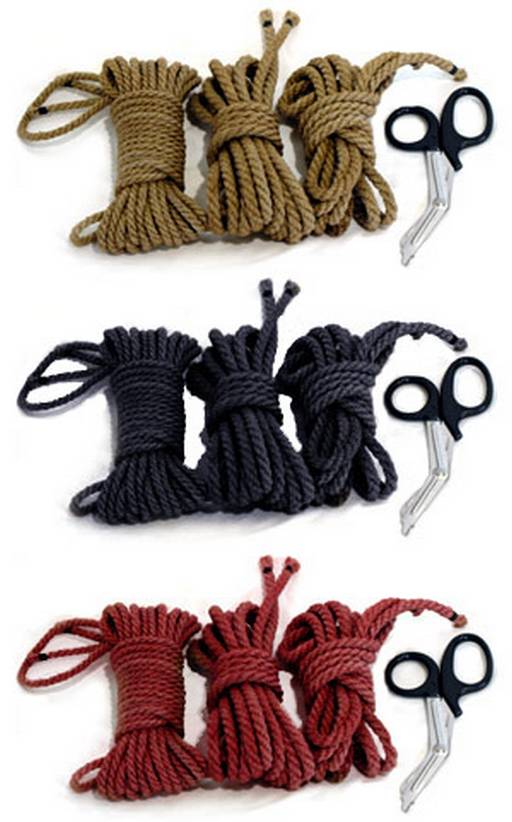 Monk's bondage rope is justly famous in the BDSM world, because it's lovingly prepared and dyed with rope bondage in mind. Kudos to The Stockroom for adding it to their inventory! From their catalog:
Hemp rope is the highest quality natural fiber rope on the market. It is a favorite among rope bondage enthusiasts. This hemp rope is organic, fair trade, and processed with allergen free and animal free oils. It is all 100% vegan and animal friendly. It is conditioned using a special ten step process.

Industrial hemp is made from the plant, Cannabis Sativa. This means it is "true hemp" (unlike lower grade Manila hemp which is made from bananas). The raw rope is of the highest quality Romanian hemp rope.
Elsewhere on Bondage Blog:
You can
leave a response
, or
trackback
from your own site.