It's been months since I fired up my copy of the 3D Kink software, and it took quite awhile to load due to all the new updates and add-ons that have been released for it since last time we played with it. There's so much new stuff I haven't been able to barely scratch the surface, especially new locations: gym, beach, forest campsite, pirate ship, throne room, poolside, ancient ruins, and many many more. And of course there's new outfits, some new tattoos, new hairstyles, new voice packs … obviously the product has continued to evolve while I wasn't looking.
What I did do, though, was load up a pretty girl, camping alone by a forest waterfall: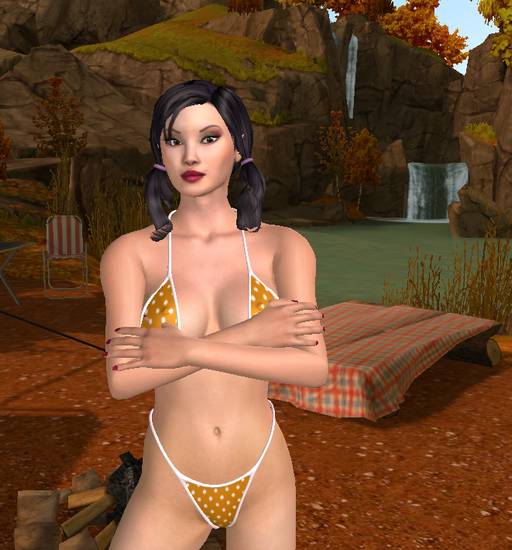 Stalking up on her in my avatar as a rogue motorcycle cop with a little bit of the old "in-out in-out" on his mind, I was reminded of nothing more than sneaking up on Orc camps in old Everquest. "It's young ladies like you who've ruined your own lands, you'll not ruin mine!" Or, more likely "It's not safe for a pretty girl like you to be all alone out here, and now I'm going to show you why…"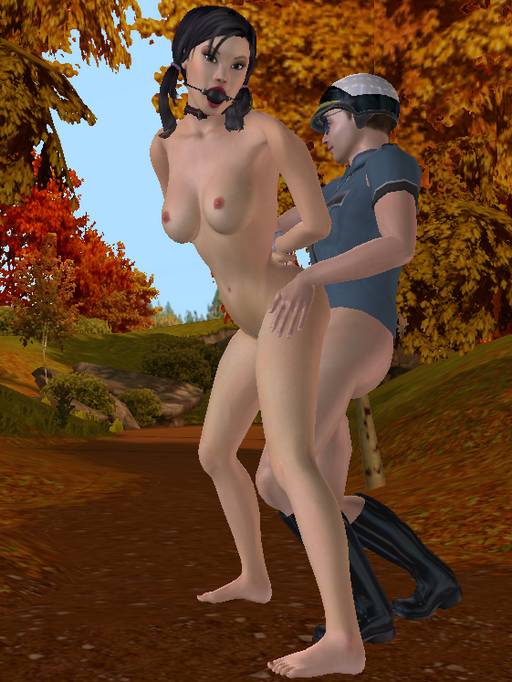 "No, it's really not safe, darling, the world is full of rough men with big dicks and a spare set of handcuffs…"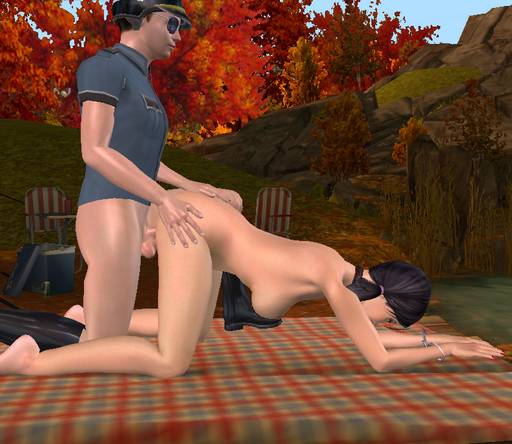 I definitely need to spend some time figuring out the pose editor so I can do more custom scenes in 3D Kink!
Elsewhere on Bondage Blog:
You can
leave a response
, or
trackback
from your own site.