I could do without the racist misogyny in the dialogue box, but I guess that's how we are to know he's a villain, so there's no sympathy for him when the ladies turn the tables on him and brand his ass with branding irons later in the story. The fact that he's whipping his Indian wife as she slogs along tied to a horse? Not enough clue, I guess.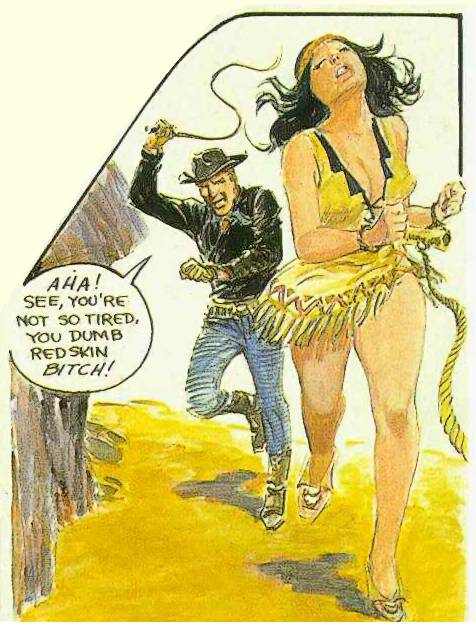 It's a panel from an old Eric Stanton femdom comic called Belle Star, and there's more at ErosBlog.
Elsewhere on Bondage Blog:
You can
leave a response
, or
trackback
from your own site.