This is actually a bad example of bondage porn in my opinion, although it's the sort of thing you see all too often. What profit is there in chaining a girl by wrist and ankle, if she's then left in a position where there's slack on all four limbs and she's essentially unrestrained?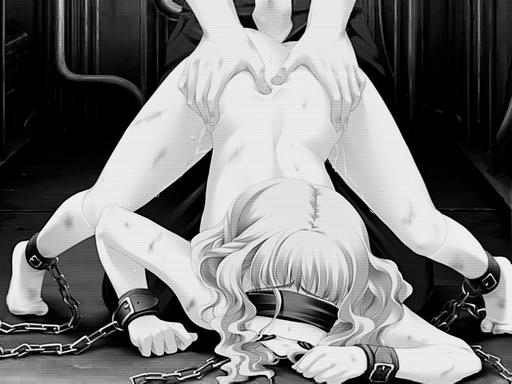 At that point, all the chains and cuffs are just something to trip on while you're fucking her, right? They don't help you hold her in position, they don't keep her from moving out of position, they don't do a damn thing that I can see. (I guess they keep her from running screaming out of the room and down the hill through traffic, but one cuff and chain on one ankle would accomplish that.)
Yeah, I know … overthinking a cartoon, again.