Sadly this is not the happy smile you'd see at a kinky wedding: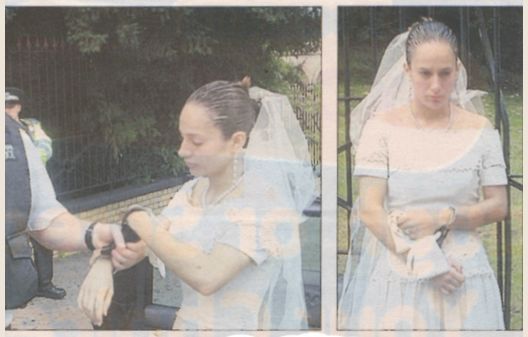 I've cropped the cop out of the photo because he's got the smug smile of a self-satisfied git who is hugely enjoying just having ruined someone's day. Which is all very well if this girl is the immigration scammer he thinks she is, but he ain't the judge and jury, now is he? So his triumphalism in front of the camera is premature at best, and marks him as rather a bit of a prick.
But still, bride in handcuffs on her way to jail, you don't see that every day, had to post it.
Elsewhere on Bondage Blog: