The girl is Sarah Blake. The site? Device Bondage. And the commentary after? That's from the Deportment and Abandon tumblr [before it went *poof* in the great Tumblr #pornocalypse fire of 2018]:
Oh, sweetheart. That's very good. You're trying very hard. But we can all see how scared you are.
Unfortunately the free promo photos that accompany this shoot don't show any more of her scared desperate kneeling efforts. But the members-only photos do: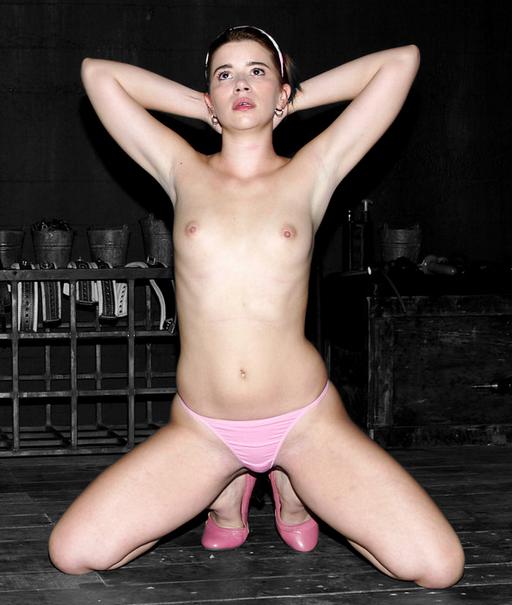 Let's have a closer look at a her face, shall we?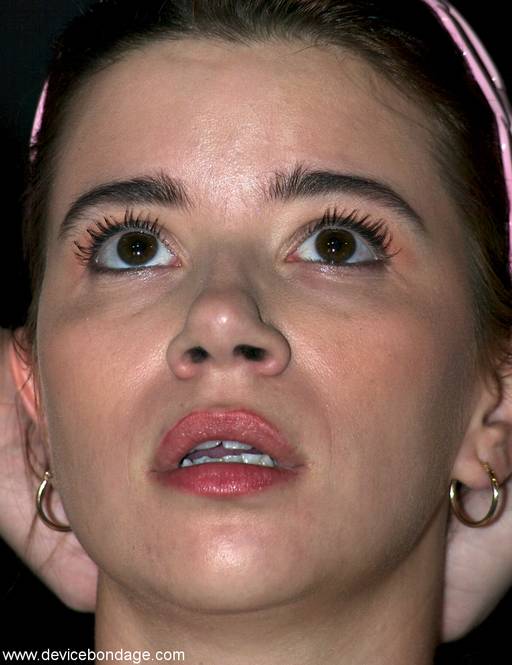 Elsewhere on Bondage Blog: