We've seen this before, but rarely with such a pretty blonde for a model: a bench constructed like stocks, with a hole to keep her head down and her ass in the air.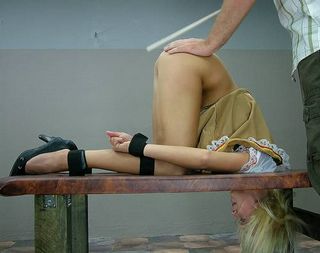 Great for spanking and caning, wouldn't be bad for the after-spanking sex either. (If you've never had the pleasure, you should know that sex with a freshly-caned woman is quite literally "hot sex".)
Image is from Spanking Server.
Elsewhere on Bondage Blog: