If I were in charge of this particular Infernal Restraints asylum for ill-behaved young ladies, her hands would be restrained to the sides so that she could support her body weight, but not move them or use them to investigate or interfere with what's in that hole with her. And then…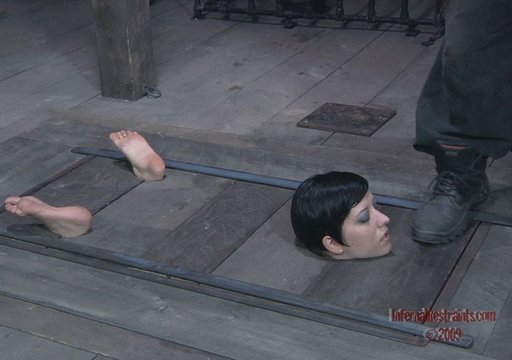 Well, let's just say that small furry creatures might be sharing her space. She could be given reason to worry about that.
Actual rats might be too cruel. Bunnies could be substituted. You could still play an audio recording of rats squeaking…
There's really no end to the fun you could have with this game.
Elsewhere on Bondage Blog: