If you like Richard Kern's fetish photography — and you should — you'll enjoy the Vice Magazine spread of photos from Richard Kern's archives. Here's Jaiko: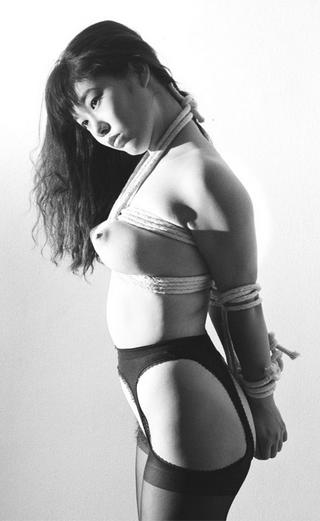 Kern says: "I still see Jaiko all the time and she still looks really hot. I think she was about 19 here. I met her and shot her when she was just visiting New York from Japan, and then she moved here. She is an A-number-1 girl. She has these incredible boobs."
Also don't miss Susan in suspension bondage.