Bondage as severe as this often looks like it would be really tough to endure: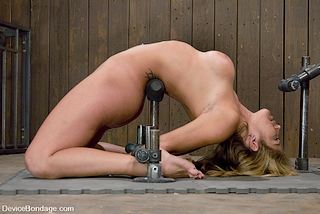 That's model Felony, and she bends in ways you wouldn't think possible: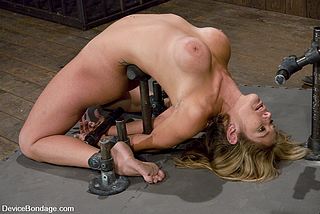 Is it agony, or ecstasy? It's hard to tell from her face: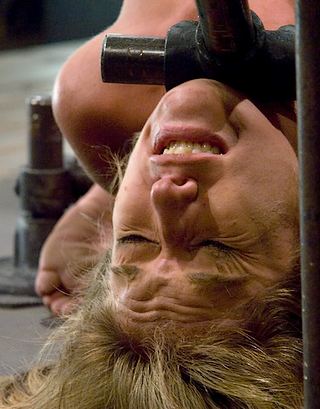 Which it is may depend on which moment you catch her in, too. If it's a pussy whipping moment you might get one answer; if it's a deep fingering moment or a big vibrator moment, quite another.
In the final analysis, though, it's the helpless squirting orgasm that tells the true story.
Picture credits: Device Bondage.
Elsewhere on Bondage Blog: