It's possible that I'm easily amused, I admit it. But I am really amused by this gallery at Nude Traffic featuring Molly Pony (from Public Disgrace) being forced to squeegee car windows while wearing handcuffs and minimal clothing: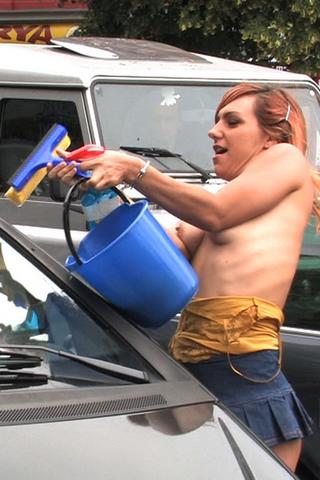 Apparently she didn't make enough tips at topless window washing to satisfy her squeegee pimp, because there's another gallery where he sent her back out completely naked.
I'll bet an ambitious young lady could make a lot more money doing this than your average homeless bum rakes in!