I would like to know more about the mysterious H.W. who drew these brutal-but-cartoony bondage and whipping illustrations: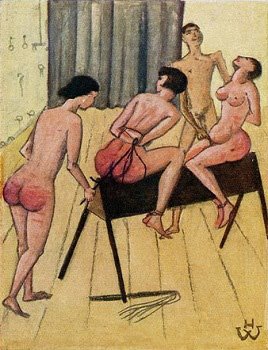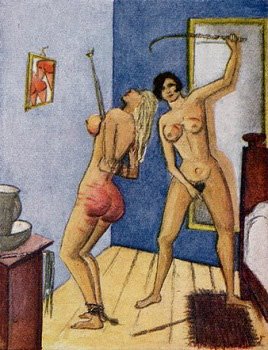 Google has largely failed me; one site claims they are the work of H.W. Hannau, a mid-20th-century photographer famous for postcard illustrations, including a series of Betty Page as beach bunny. But can I find any other drawings — BDSM or otherwise — by H.W. Hannau? I cannot.
Links or info would be most welcome in the comments.