When I saw Mya Nichole squatting over a bucket: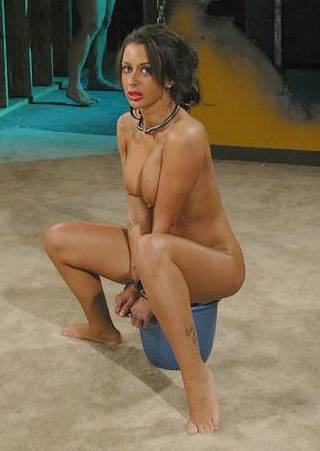 And then I saw this: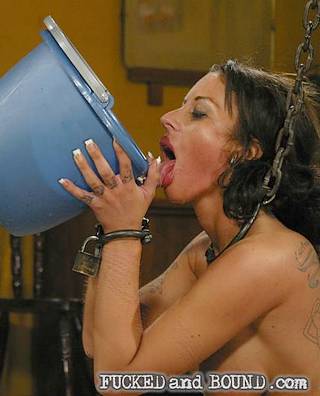 I assumed we were looking at yet another dungeon watersports scene. I thought the carpeted floor was a nice touch — extra punishments for missing the bucket? — but otherwise, it's ho hum for me; not being wired for that particular fetish, I can appreciate some of the humiliation aspects but it's not fundamentally my thing.
The gallery text, though, puts a novel spin on the images: "It turns out Mya is a prodigious squirter, so TJ makes her cum in a bucket…."
From Fucked And Bound. (There's also video.)
Elsewhere on Bondage Blog: